Claresholm crew soaks up Youth Provincials experience
---
---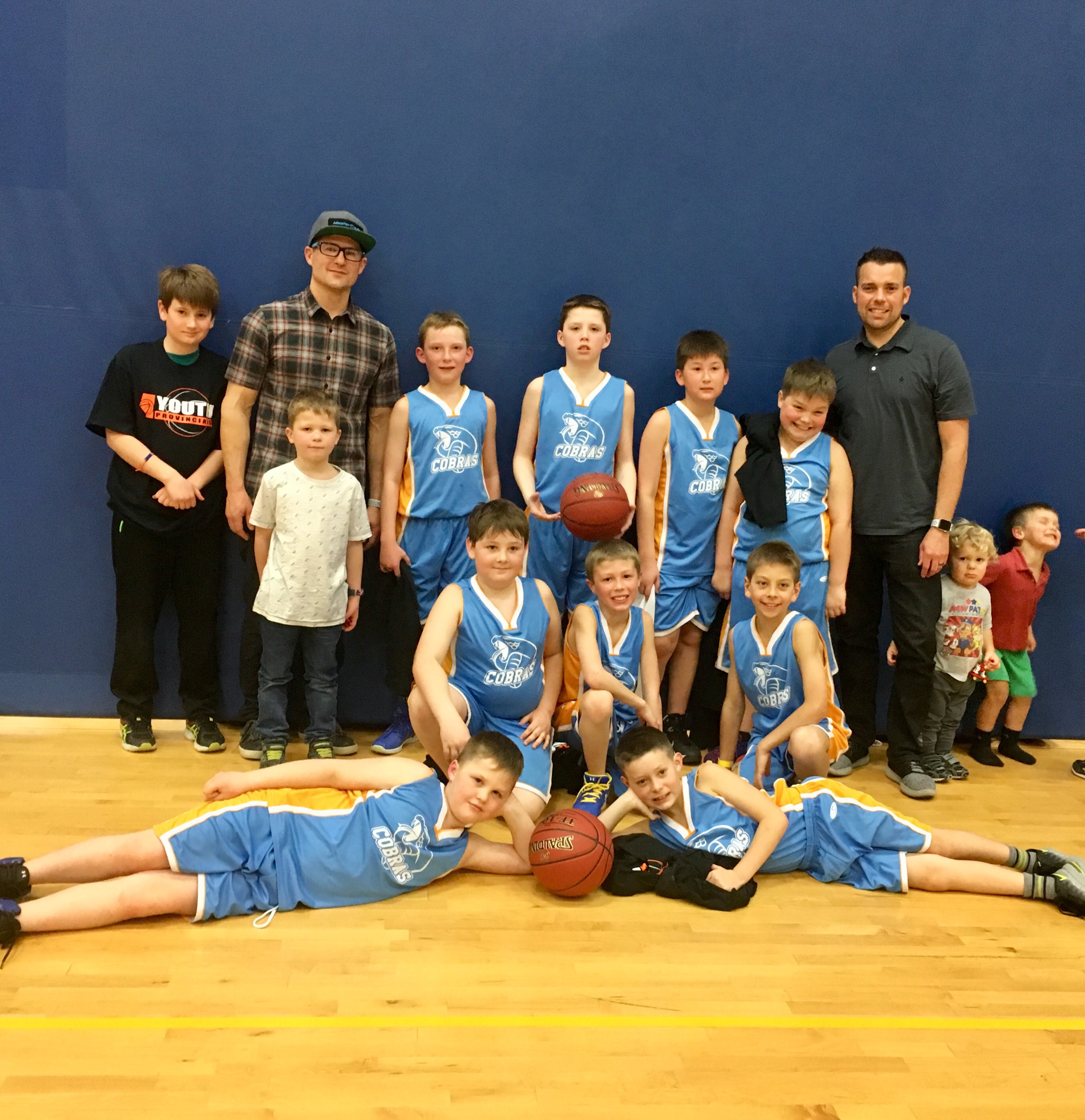 ---
When he was around age 10 growing up in Magrath, Dahlin Sabey's modest Southern Alberta town hosted the mini ball provincials.
It was his introduction to basketball, and he was immediately hooked.
"I now have a boy in Grade 4 and wanted to give him the same experience.," explains Sabey, whose current home is not unlike Magrath. "I now live in Claresholm and they don't have a historically strong basketball program. Our goal was to start a program that could develop Claresholm's basketball program and also give my boy and his friends a great experience."
Mission accomplished. Sabey and his eager group of young players made the 400-plus kilometre drive north to Edmonton, where they participated in the Mini Bos C/D Open division at the 2018 Alberta Basketball Youth Provincials on March 9 and 10.
"We started practicing about three months before Provincials," Sabey recalls. "The boys had no prior basketball experience. The transformation we saw in the three months was amazing. They learned the game, learned to work and learned how fun the game can be."
Claresholm's players did themselves proud over three games, scoring their most points in a well-played 47-41 loss to the eventual silver medalists, NW Paul. Moreover, the team soaked up the unique Youth Provincials atmosphere of 135 teams playing 231 games over a span of less than 36 hours.
"Even though we didn't win when we came to provincials the boys had a great experience," Sabey enthuses. "The tournament was run amazingly. Every one of our games was close. The boys felt the exhilaration of the game. They felt the joys of being up and being successful and the heartache of coming up short at times."
The Claresholm crew never experienced anything quite like Youth Provincials before, and can't wait to do it again: They've continued a spring league team and hope to be back next year.
"They left the tournament with their heads held high," Sabey says. "They loved it and talk frequently about how great it was."