Albertans victorious at Bio Steel All-Canadian
---
---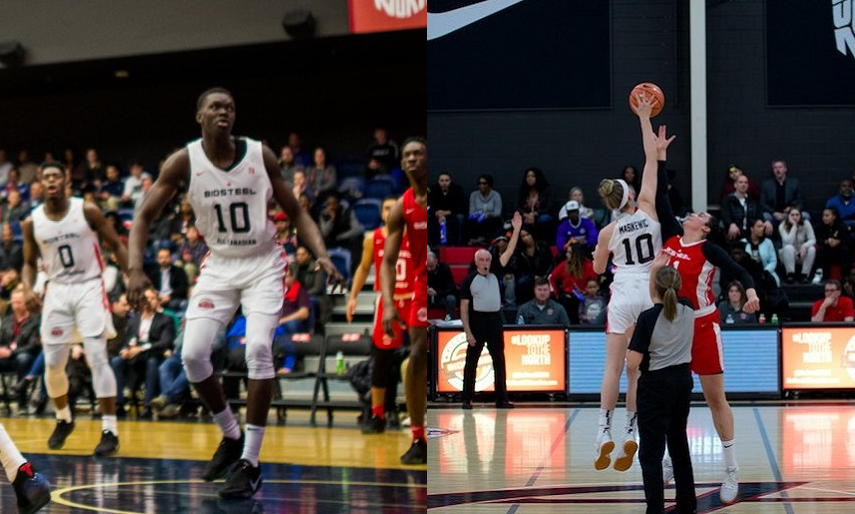 ---
Alberta Basketball alumni Adong Makuoi and Team Alberta member Brynn Masikewich both tasted victory at the 2018 BioSteel All-Canadian events in the Greater Toronto Area.
Makuoi suited up for Team White, which defeated Team Red 147-131 in the fourth annual All-Canadian High School All-Star Game at the University of Toronto's Goldring Centre on April 9.
On April 8, Masikewich played in the inaugural All-Canadian Women's Showcase at the Athlete Institute in Orangeville, Ont., where she helped Team White beat Team Red 80-69. Makuoi also participated in the BMO Slam Dunk Competition on April 8 at the Athlete Institute.
Masikewich, 17, is a Calgary native currently attending Grade 11 at Lincoln Prep in Hamilton. Ont. The six-foot-three forward has played multiple years for Alberta Basketball's provincial teams, including at the 2017 Canada Summer Games. She won silver as part of Canada Basketball's team at the FIBA U16 Women's Americas Championship.
A six-foot-nine combo forward from Edmonton, Makuoi is a member of the Class of 2018 at TRC Academy in Brantford, Ont. He was named a Second Team All-Star at the 2016 Canada Basketball U17 Boys National Championship in Winnipeg, where he averaged 16.8 points, 8.7 rebounds and 2.6 blocks in six games for Team Alberta.
WATCH: Adong Makuoi in the Slam Dunk Competition