Stars steal the show at 2018 All-Star Showcase
---
---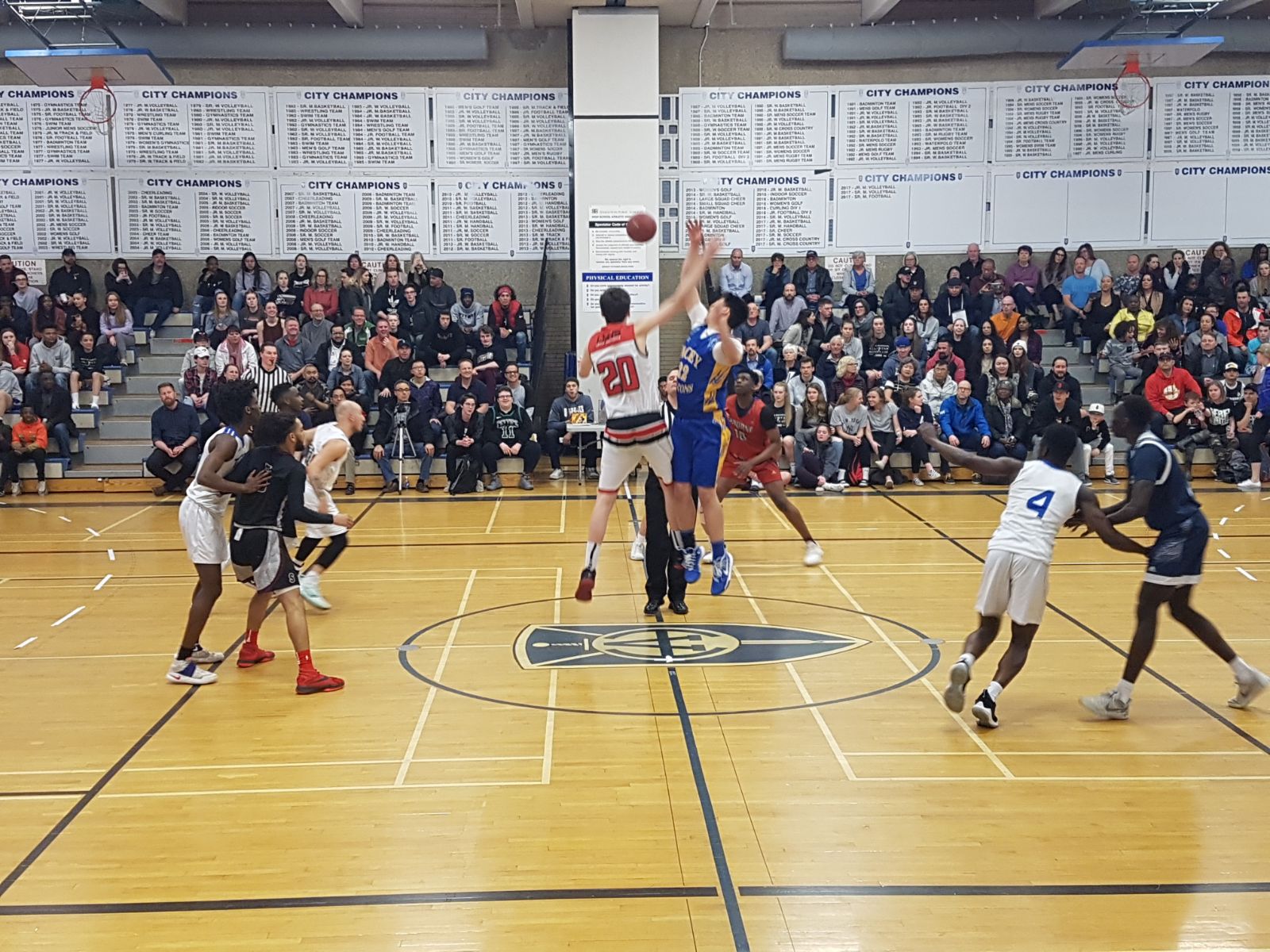 ---
Fans packed the gym at Harry Ainlay high school on April 11 to watch Edmonton's top high school players hit the hardwood for the 2018 Alberta Basketball All-Star Showcase powered by The Basketball Showcase.
The second annual event was a resounding success, featuring two close games, and a pair of entertaining competitions.
Team Green defeated Team Dedrick 62-60 in a dramatic Girls All-Star Game, scoring the winning basket with just seconds remaining. Team Dedrick's Sarah Risnky (Jasper Place) led all players with 16 points and was named MVP, while the top scorer for Team Green was Emily Russo (Archbishop O'Leary) with 9 points.
In the Boys All-Star Game, David Weizcorek (St. Francis Xavier) poured in a game-high 18 points to lead Team Youngs to a 99-91win over Team Hoyt. MVP honours went to Sabry Philip (Harry Ainlay), who tallied 16 points for Team Youngs.
Archbishop O'Leary's Christina Chalupa won the Three Point Contest, out-scoring Rinsky 11-5 in the final of the competition held at the half of the Girls All-Star Game. In the Dunk Contest, Philip scored a perfect 50 from the judges with a jaw-dropping dunk en route to winning the competition that was held while the Boys All-Star Game broke for halftime.
WATCH: SABRY PHILIP's SHOW-STOPPING SHOWCASE SLAM
---
2018 ALL-STAR SHOWCASE RESULTS
Girls All-Star Game: Team Green 62, Teem Dedrick 60
MVP: Sarah Rinsky (Jasper Place)
top scorer: Sarah Rinskky (Jasper Place) - 16 points
Three Point Contest champion: Christina Chalupa (Archbishop O'Leary)
Boys All-Star Game: Team Youngs 99, Team Hoyt 91
MVP: Sabry Philip (Harry Ainlay)
top scorer: David Weizcorek (St. Francis Xavier) - 18 points
Dunk Contest champion: Sabry Philip (Harry Ainlay)