Team Alberta alum Aher Uguak makes his debut with Loyola Ramblers
---
---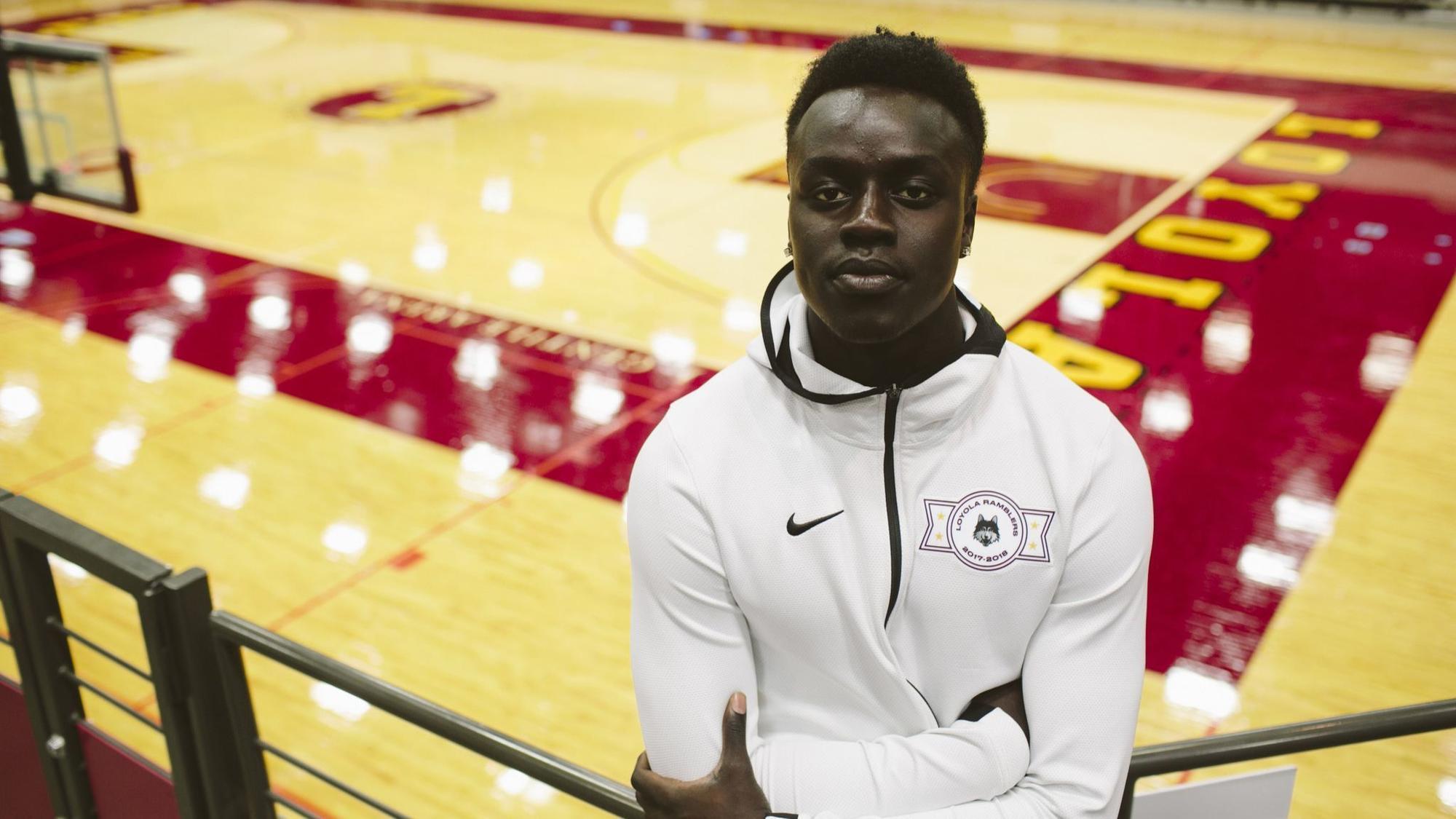 ---
Team Alberta alum Aher Uguak of Edmonton played his first game with the Loyola Ramblers on Tuesday, November 7.
The six-foot-seven sophomore started at forward and had 8 points, 5 rebounds, 2 assists and 2 blocks in 31 minutes as Loyola opened its NCAA Division 1 schedule with a 76-45 win at home over the UMKC Kangaroos.
Prior to the game, the Rambler raised a banner commemorating their appearance in the 2018 Final Four. Aher was a redshirt member of that team.
Aher transferred to Loyola, which is based in Chicago, from New Mexico University last year. He played 19 games for the Lobos as a sophomore in 2016-17.
Aher spent three years as part Alberta Basketball's provincial program, suiting up for Team Alberta 15U in 2012 and 2013, and 17U in 2014. He attended Harry Ainlay from Grade 10 to 12, and helped the Titans win the ASAA 4A championship in all three of his seasons, 2013-14, 14-15, and 15-16.
Read more about Aher's incredible journey in this feature article from the Chicago Tribune https://www.chicagotribune.com/sports/college/ct-spt-loyola-aher-uguak-luol-deng-20181105-story.html