Basketball Alberta alum Aher Uguak sets incredible record in NCAA Division 1 game!
---
---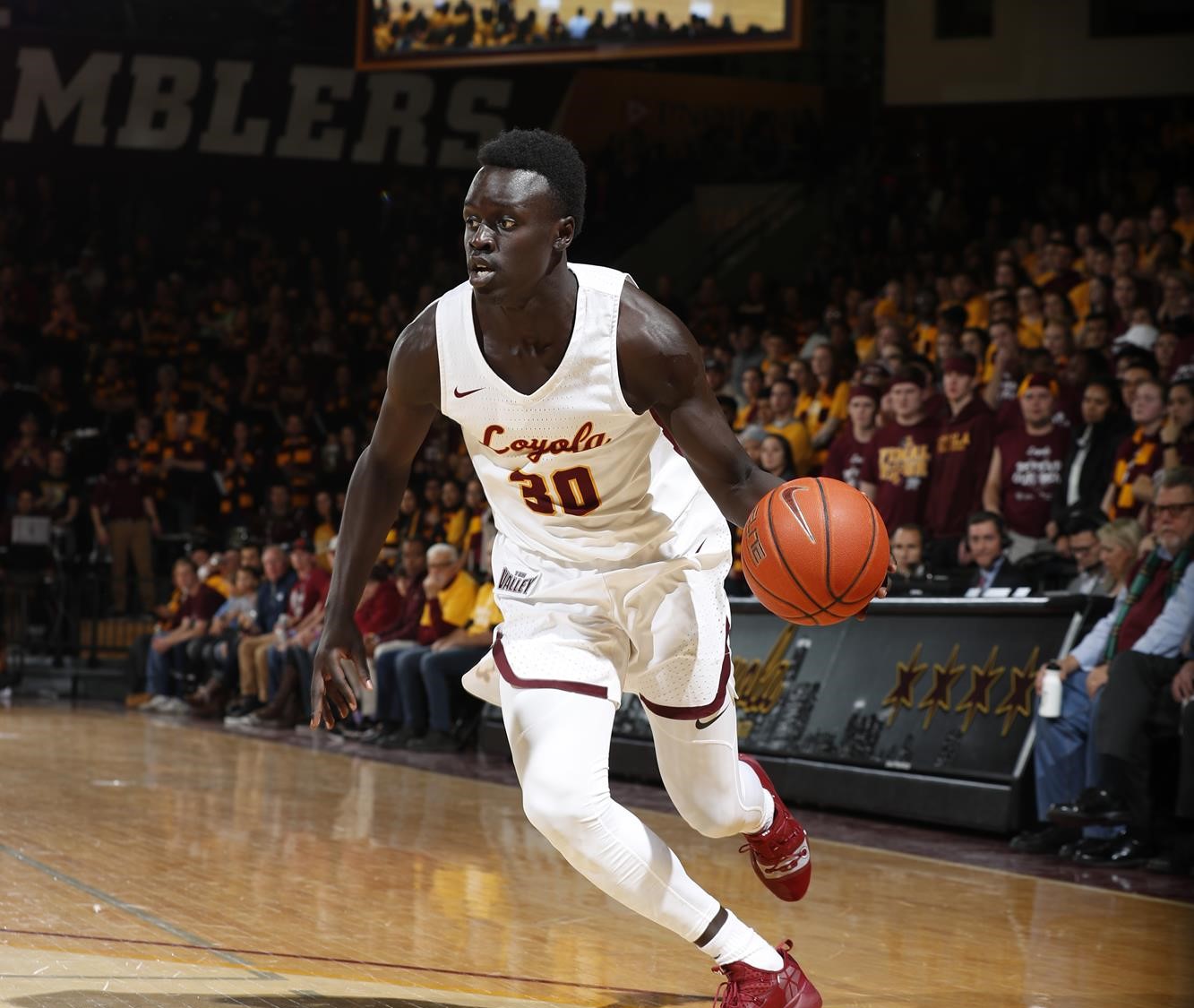 ---
Team Alberta alum Aher Uguak had a game for the ages with the Loyola-Chicago Ramblers on Wednesday, January 2, 2019.
The Edmonton native scored an NCAA career-high 19 points and shot an incredible eight-for-eight from the field to set the team record for most field goals made without a miss, as he led the Ramblers to a 79-44 home victory over the Indiana State Sycamores.
Aher, who got the start at forward, hit two three-pointers and was one-for-one from the free-throw line as part of his perfect shooting night. He also set a new personal best with 3 steals, and added three rebounds and one assist without picking up a single foul in 28 minutes of play.
Through Loyola's first 14 games, Aher is averaging 6.3 points and 2.7 boards, and ranks second on the team in both free-throws made (31) and percentage (.778). The Ramblers' win against Indiana State was the first game in the Missouri Valley Conference portion of their schedule, and improved their overall record to 8-6.
This is Aher's first season on the active roster for Loyola. He was a redshirt member of the 2017-18 Ramblers team that reached the NCAA Final Four. Previously, Aher played one season, 2016-17, with the New Mexico University Lobos, before transferring to Loyola, which is based in Chicago, Illinois.
Aher spent three years as part Alberta Basketball's provincial program, suiting up for Team Alberta 15U in 2012 and 2013, and 17U in 2014. He attended Harry Ainlay from Grade 10 to 12, and helped the Titans win the ASAA 4A championship in 2014 and 2015.
From everyone at Alberta Basketball, congratulations to Aher on a historic accomplishment and good luck as Loyola continues its drive towards March Madness.