Team Edmonton's Steve Sir sets new FIBA 3x3 shootout record
---
---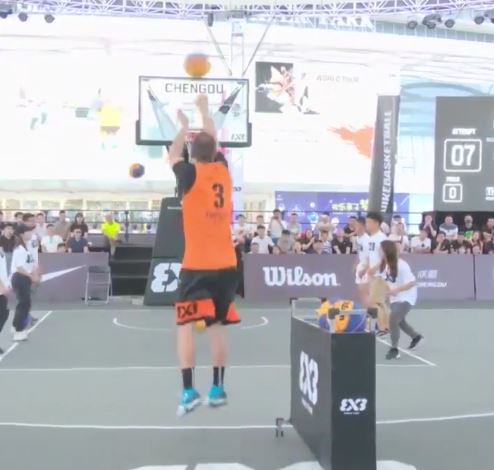 ---
Team Edmonton's Steve Sir made history with an unprecedented performance to win the Shootout at the 2019 FIBA 3x3 World Tour Chengdu Masters during Day 2 of the event, June 2 in China.
Sir, a native of Edmonton and Alberta provincial team alumnus, set an all-time record with 17 points out of a possible 21, and picked up a $5000 cheque for establishing the new benchmark.
Team Edmonton finished fifth overall at the Chengdu Masters. The foursome of Sir, Jermaine Bucknor, Jordan Jensen-Whyte and Kyle Landry were eliminated in the quarter-finals after going undefeated in pool play on Day 1 of competition, June 1.