National Coaches Week profile: Robyn Fleckenstein
---
---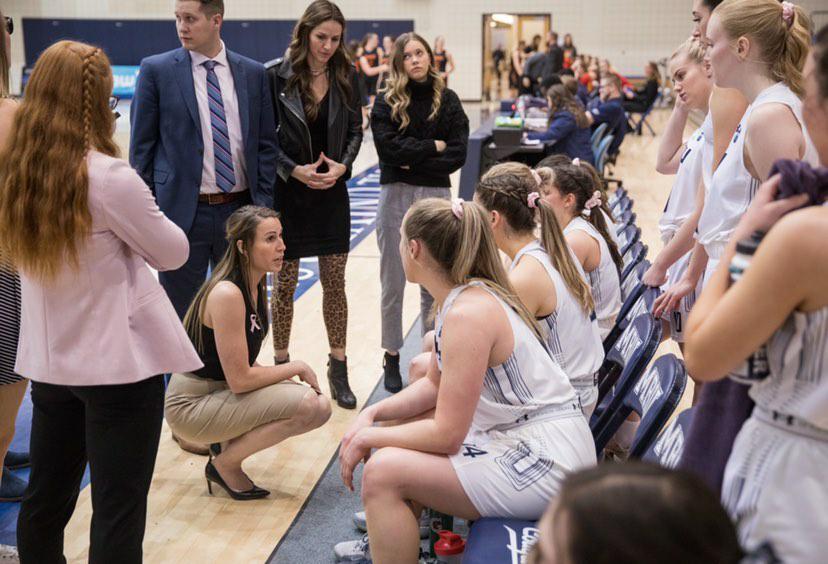 ---
Sept. 19 to 27 is National Coaches Week, and ABA invites everyone to join us in saying, 'Thanks Coach.'
This is part of a series of special profiles of the coaches that head up our TAS program, which provides identified athletes with individualized training and development to foster long-term growth as a skilled athlete while maximizing potential for a professional playing career and representing Canada internationally.
From North to South, Robyn Fleckenstein has been making an impact in coaching in Alberta for nearly a decade, developing into a tremendous leader of young athletes after moving from her native Nova Scotia, where she, herself, grew up an aspiring basketball player.
Robyn, head coach of the 2020 ABA U17 Girls Team, has previously served as head coach at the Canada Basketball U15 Girls National Championship, placing Alberta in the top five.
She is coming off her first season as head coach at the university level, guiding the Mount Royal women's basketball team in Calgary to its second best record of its eight seasons in Canada West. She had spent the previous two years in Camrose, coaching the women's team at The University of Alberta, Augustana campus, where she turned the program around and was recognized by receiving the ACAC North Women's Basketball Coach of the Year award for the 2018-19 season, during which the Vikings went 15-9.
It was in Edmonton where Robyn's coaching career began to take flight, as an assistant coach of the University of Alberta women's team from 2012 to 2016, a period of unprecedented sustained for success for the Pandas, who finished third in Canada West and advanced to the U Sports Final 8 women's basketball championship in three consecutive seasons.
Hailing from the Annapolis Valley, N.S., Robyn played guard for Acadia University's women's hoops squad from 2008 - 2010. She got her first coaching experiences with high school, club and provincial programs in Nova Scotia.
Her instruction and mentorship of young people extends beyond the realm of coaching; prior to taking over the program at the Universityof Alberta, Augustana campus, she taught high school science in Edmonton, at Strathcona and Ross Sheppard.