Team Canada 50/50
---
---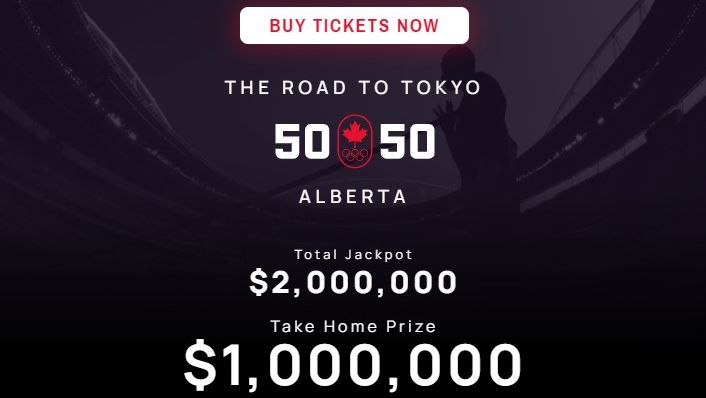 ---
Alberta Basketball is excited to announce our partnership with the Canadian Olympic Foundation (COF), for the first-ever cross-country 50/50 lottery draw in support of Olympians and Paralympians! There are multiple draw-dates available, with an Early Bird Draw happening on July 14th, and the first official draw on July 22nd for a guaranteed $1M prize!
While this is an exciting National initiative to support our athletes, it is especially impactful for Alberta supported athletes as profits gained will go directly back into Provincial Sport Organizations in our province.
The goal of the Team Canada 50/50 Lottery is to enhance the development of provincial level Athletes, Coaches, and Technical Leaders in Olympic & Paralympic sport disciplines that are eligible to participate in the Canada Summer & Winter Games. This extensive funding will be in place to support Alberta Provincial Sport Organizations in key performance areas within their programs including; Daily Training Environments (DTE), Camps & Competitions support, Coaching and Technical Leadership, Sport Science & Sport Medicine, and Organizational support.