FIBA 3x3 Edmonton Day 2 report
---
---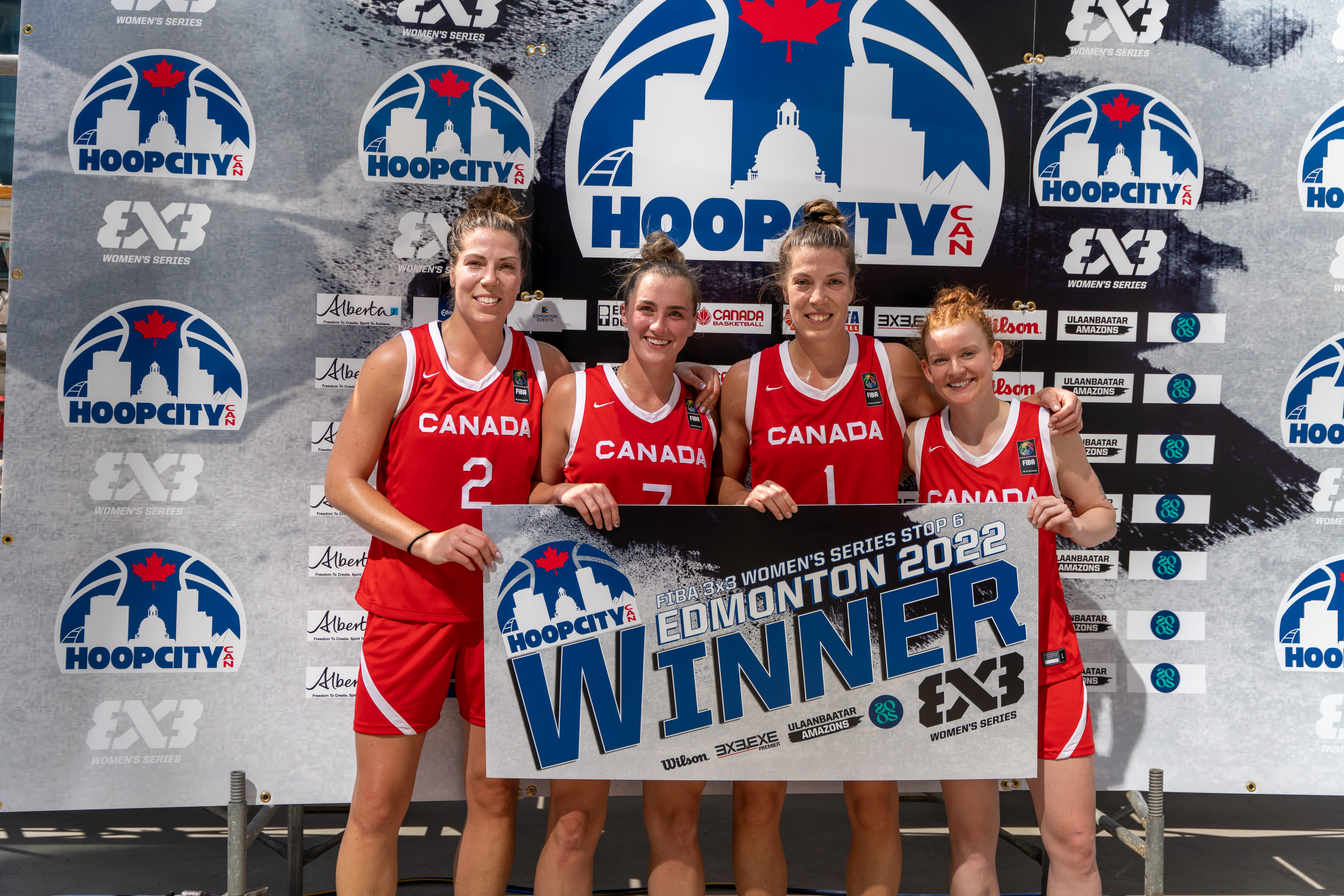 ---
Hometown heroes Katherine Plouffe and Michelle Plouffe propelled Team Canada to a 21-17 victory over Team USA in the final of the FIBA Women's 3x3 Women's Series, thrilling a huge crowd at ICE District Plaza in downtown Edmonton on Saturday.

Meanwhile, the FIBA 3x3 Men's Challenger tipped off with Day 1 of competition, comprising qualifying and pool games. Competition concludes Sunday with Day 2 of the Challenger, featuring the quarterfinals, semis, and championship game. Admission is free for all spectators.
SUNDAY SCHEDULE
Challenger Quarter-finals: Noon, 12:25 p.m., 12:50 p.m., 1:15 p.m.
Challenger Semi-finals: 2:20 p.m., 2:45 p.m.
Challenger Final: 3:50 p.m.
All the latest scores and standings and other details can be found on the event mobile website at http://www.hoopcitycanada.com.