Albertans set to take part in March Madness
---
---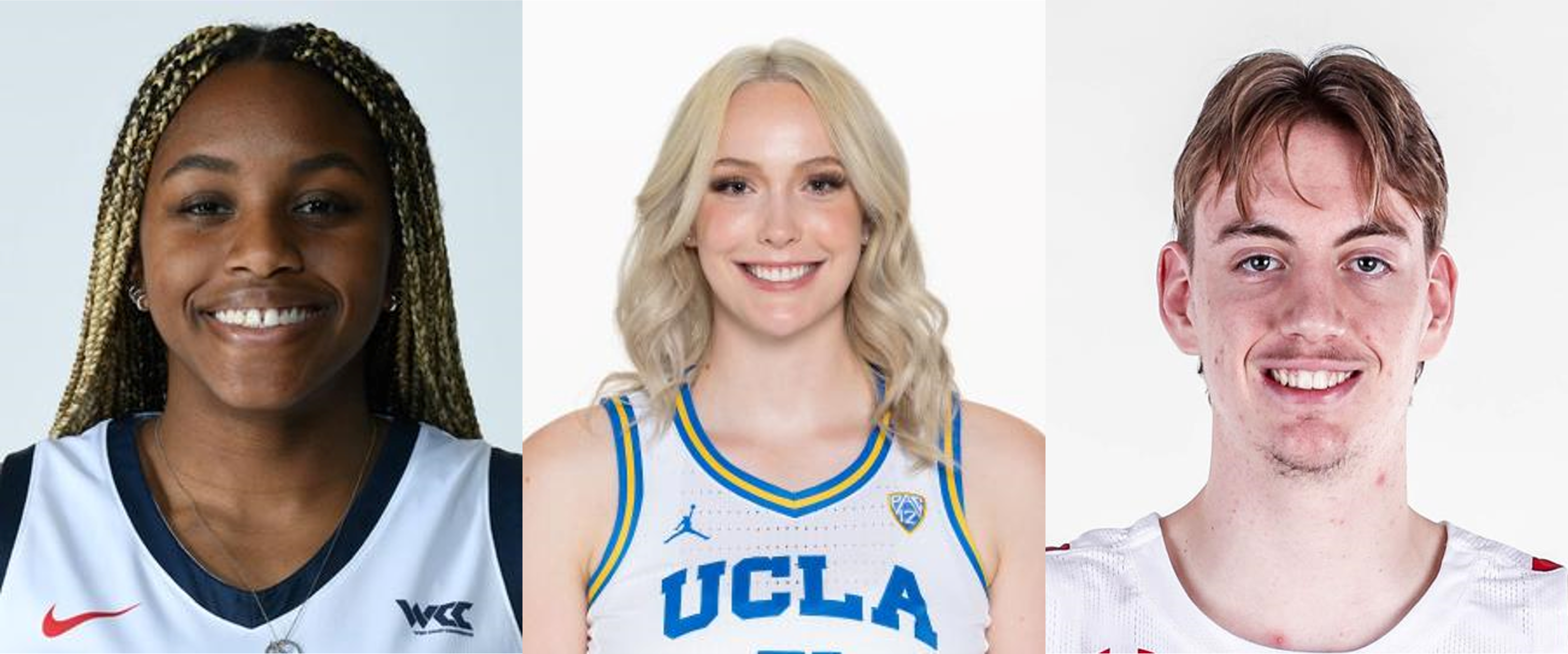 ---
A trio of Calgarians and Alberta Basketball Association (ABA) alums are about to be swept up in March Madness.

Yvonne Ejim and Brynn Masikewich will compete in the 2023 NCAA Women's Basketball Tournament, while Caelum Swanton-Rodger be part of the 2023 NCAA Men's Basketball Tournament.

Ejim is a junior forward with the Gonzaga Bulldogs, who will face the Ole Miss Rebels in the first round in Stanford, Calif., at 8 p.m. MDT on Friday (March 17).
The six-foot-one Ejim leads the Zags with averages of 16.7 points, 8.4 rebounds, and 0.94 blocks through 32 games. She is shooting .533 from the field and has 46 steals, second on the team in both categories.

Ejim was selected as First Team All-West Coast Conference (WCC), earned Academic All-District honours, and is one of five finalists for the Becky Hammon Mid-Major Player of the Year Award. Ejim also won the WCC Player of the Week award three times during the season.

Masikewich is a senior forward with the UCLA Bruins, who will host Sacramento State in a first round game at 9:30 p.m. MDT on Saturday (March 18).
After injuries limited Masikewich to only 31 minutes of game action in her first three years at UCLA, she has come back to play in 21 games this season, shooting a team-best .500 percent on field goals. Masikewich is averaging 2.1 rebounds in 5.5 minutes per game, the highest rebounds-per-minute rate on the Bruins.

Swanton-Rodger is a centre playing his first season with the Maryland Terrapins, who meet West Virginia at 10:15 a.m. MDT on Thursday (March 16) in Birmingham, Ala.

The six-foot-eleven freshman has made 20 appearances off the bench for Maryland, and leads the team with a .778 field goal percentage. Swanton-Rodger has seven offensive rebounds in 73 minutes played, giving him the second-best offensive boards per-minute rate on the team.

All three student-athletes attended high school in Calgary and developed their games as part of ABA programs, including provincial teams that competed at the Canada Basketball national championships.

"It is very exciting to see three athletes from our province have such significant roles in helping their teams reach NCAA March Madness," says Paul Sir, ABA Executive Director. "Everyone with the Alberta Basketball Association is very proud of Brynn, Yvonne and Caelum, and we wish them all the best on making a run in the Big Dance."

TSN will be broadcasting both the men's and women's tournament on its television networks and streaming platforms.