ABA Announces Paul Sir's Retirement
---
---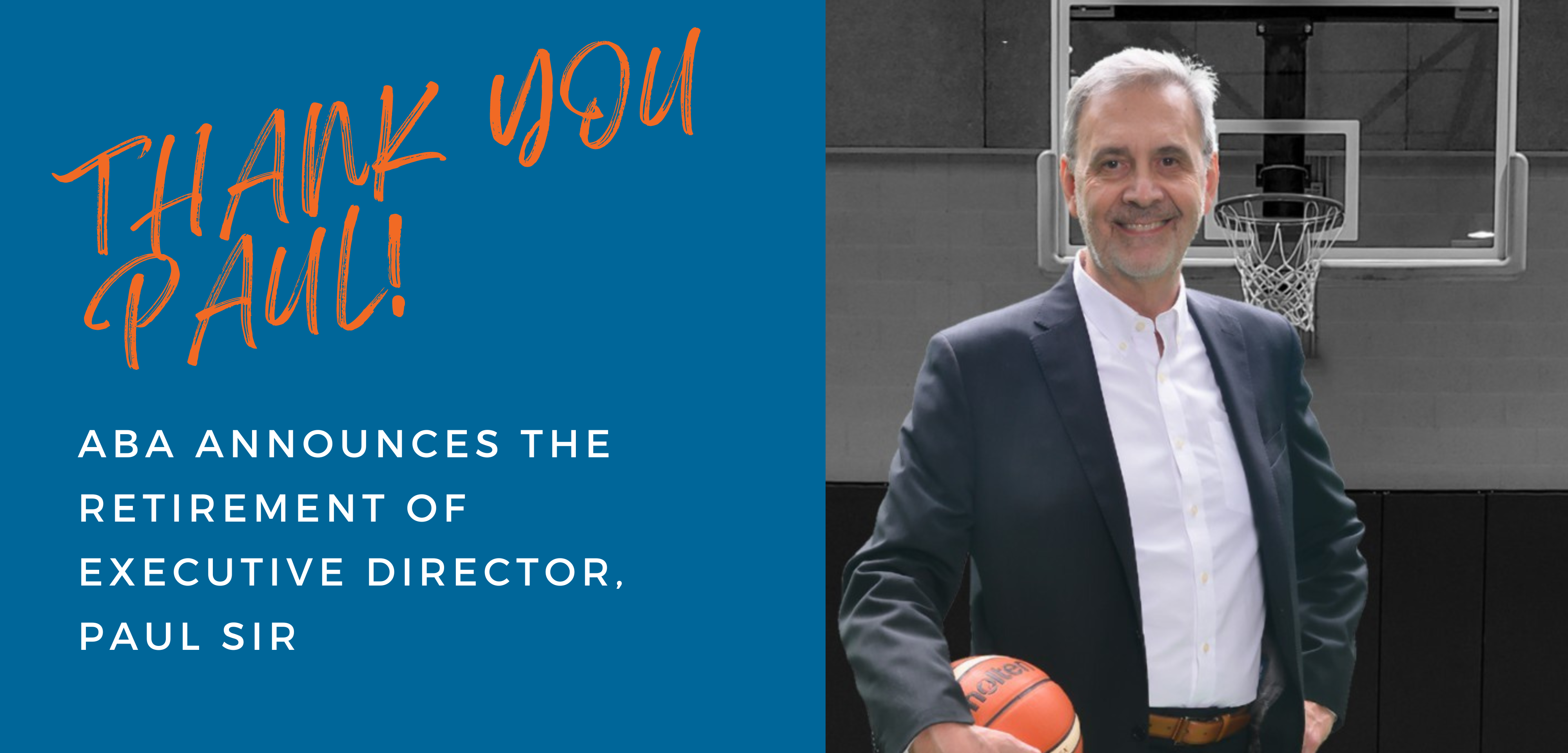 ---
After 15 years of exemplary leadership, Paul Sir is retiring from the Alberta Basketball Association (ABA) effective Aug. 31, 2023.
Sir has served as Executive Director of ABA since 2008, overseeing the governing body for basketball in Alberta during a period of tremendous growth for the game provincewide. His leadership to unite the basketball community across the province have resulted in major steps forward in achieving this vision.
"It has been a great time in my life to be able to work with the sport I love over the past 15 years," Sir says. "I am proud of what has been accomplished and believe ABA has a strong financial and organizational foundation to continue growing the game in ways that offer safe, quality opportunities for all Albertans. I leave ABA with the deepest gratitude, and fully intend to stay involved in the basketball world and in the community."
As a result of the efforts of ABA during Sir's tenure, the province is now a landmark on the global basketball map.
Sir was a contributor in getting the world class Saville Community Sports Centre built at the University of Alberta. Since opening in 2011, the multi-gym facility has become the province's hub for amateur hoops, housing competition at the international and national levels.
Edmonton has hosted several international FIBA 3x3 events, including the inaugural Women's Series Final Stop. and was recently named exclusive Canadian host of the flagship FIBA World 3x3 Tour. For the last 10 years, the City of Edmonton has been the official training camp partner of Canada Basketball's Senior Women's National Team, a span that has seen the FIBA Americas Women's Championship and Olympic Pre-Qualifying Tournament staged in the Alberta capital.
Under Sir's stewardship, ABA has helped develop numerous high level athletes who have represented Canada internationally. Alberta's provincial teams have enjoyed unprecedented success and reached new heights in 2022, placing top four at all four national championships, and capturing two medals.
During Sir's time at ABA, Youth Provincials has become inclusive, welcoming upwards of 150 teams, from across the province and beyond its northern border. Sir helmed the creation and implementation of the Inner City Initiative with the City of Edmonton, providing access to basketball instruction and mentorship for marginalized youth.
"We thank Paul for his tireless leadership, passion and dedication to growing the sport of basketball throughout our province," says Jason Kerswill, President of ABA's Board of Directors. "He has made immeasurable contributions in the development of athletes, coaches and officials over his years at the helm of ABA. The legacy Paul leaves behind will be long-lasting and serve as an inspiration for the next generation of basketball leaders."