Team Canada Announced For FIBA 3X3 World Cup 2023
---
---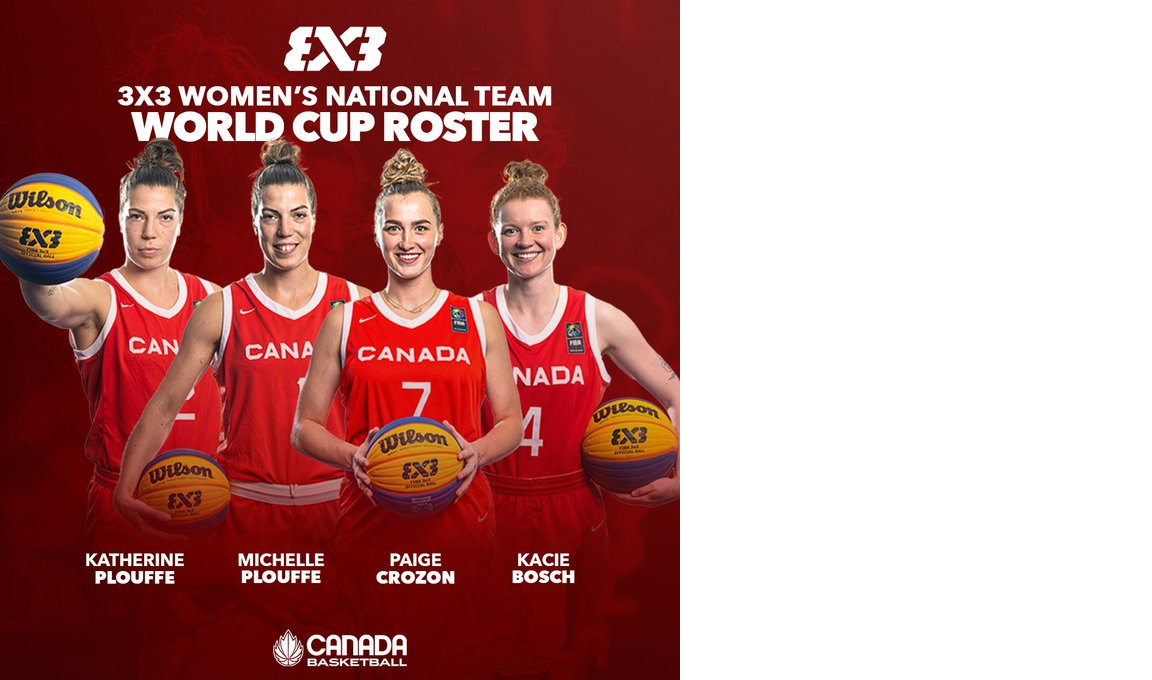 ---
TORONTO (May 22, 2022) - Canada Basketball announced Monday the Women's 3x3 National Team roster for the upcoming FIBA 3x3 World Cup 2023.
Coming off a historic silver medal at the event last summer and a first-place finish in the FIBA 3x3 Women's Series 2022, Paige Crozon, Michelle Plouffe, Katherine Plouffe and Kacie Bosch return to represent Canada. The four players are all ranked in the top six in the FIBA 3x3 Individual World Ranking, with Michelle Plouffe currently the top-ranked women's 3x3 player globally.
ABA wishes these athletes the best of luck as they showcase their hard work and dedication on the Global stage, we are very proud to have them represent both Alberta and Canada.
Read the full article from Canada Basketball below:
Team Canada announced for FIBA 3x3 World Cup 2023 (basketball.ca)