2023 CB Nationals - Calgary
---

Sign up for the CB National Championships Newsletter here:
https://basketball.us8.list-manage.com/subscribe?u=befafedc499fd667656a585c2&id=18e1cb6bf6
ADDRESS / LOCATION:
2500 University Dr, NW

Calgary, AB

T2N 1N4
CAMPUS MAP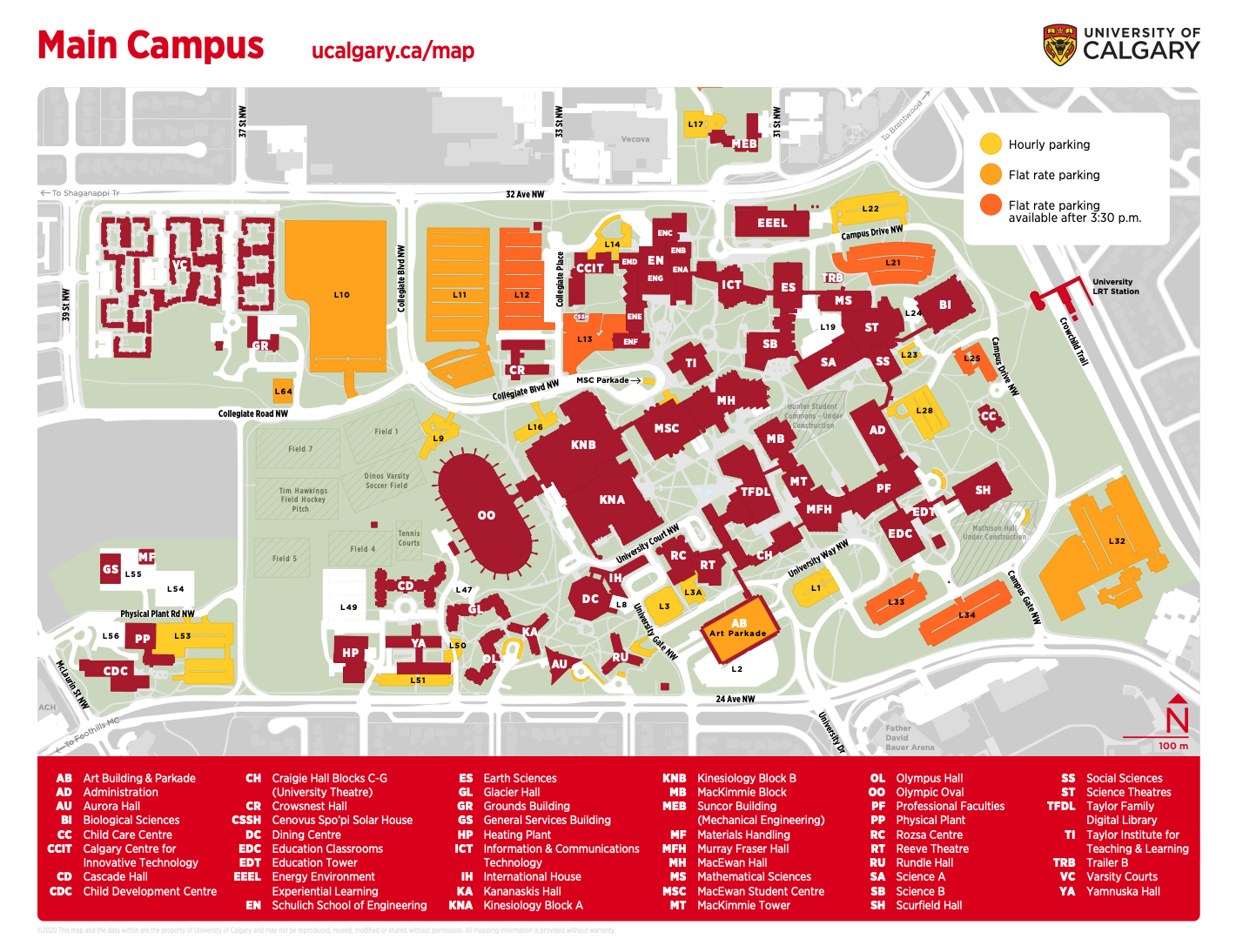 Use this link to interact with the online Campus Map:
TOURNAMENT AT A GLANCE:
Saturday, July 29

Team Arrivals

Sunday, July 30

Team Arrivals

Coaches Technical Meeting

Practices

Monday, July 31

Opening ceremonies

Practices

Preliminary games

Tuesday, August 1

Practices

Preliminary games

National Championships Banquet

Wednesday, August 2

Practices

Preliminary games

Thursday, August 3

Practices

Playoff games

Friday, August 4

Practices

Playoff games

Saturday, August 5

Finals

Classifications games

Awards ceremony

Closing ceremony

Sunday, August 6

Teams' departure
Tourism Calgary l Canada Basketball National Championships
Please visit tourism Calgary's site to check out what else is going on in Calgary
ATHLETES & COACHES INFORMATION
DRESS CODE:
In order to have a first class competitive event for participants and spectators, players must represent their province/territory in a professional manner at the National Championships, and must wear proper attire. Players must wear the clothing provided to them by their province/territory whenever they participate in National Championship events. These events include, but are not limited to: competitions, opening (banquet) and closing ceremonies, meals and travel.
Players are not permitted to remove their uniform (jersey or shorts) while in the room. They may only remove their uniforms while in the team locker room. Players are expected to dress in a manner that positively represents their province/territory not only on the field but also off the field during national championships. For example, whenever a player is in the room or outside their home room.
GAME AND PRACTICE FACILITIES:
COMPETITION GYMS:

Jack Simpson Gym

Red Gym

PRACTICE GYM:

Gold Gym

NOTE: The practice gym does not have FIBA lines
TRAINING:
There is a gym available in the residence, however athletes and coaches will need to purchase a Campus Recreation pass if they would like to use the facility. Campus Recreation passes are available at a discounted rate of $5/day, per person.
ACCOMMODATIONS:
Yamnuska Hall - Coaches & Athletes Only
2-Bedroom Dormitory Apartment
3-Bedroom Dormitory Apartment
Lockable bedrooms each with one double bed with a dresser, bookcase,
armoire, desk and a chair
Sleeps 2 to 6 individuals depending on apartment type
Breakfast bar with sink, microwave, fridge, and private bathroom
Complimentary Wi-Fi
Housekeeping Service every 5th day
*Rooms are temperature controlled - no air conditioning. We advise you to bring your own fan as a fan WILL NOT be provided.
Keys: Any keys not returned upon check-out will be charged an additional $25.00 per key.
Parking (International House, Yamnuska Hall, Kananaskis Hall/Rundle Hall): Parking is available at Arts Parkade Current (2023) charge is $11.00 per day. In and out privileges are available for those who bill their parking charges to their guest room - Coaches/Referees Only.
Quiet Hours
Quiet hours are in effect from 10:00pm-7:30am daily. Disturbance Cost: Any group or individual partaking in behavior that is inappropriate or offensive such as excessive drinking, noise making, vandalism, etc. that disturbs other guests or our staff, will be fined a minimum of $500.00 plus the cost of the guest rooms that were affected. Responsible persons or groups may be required to leave the premises.
Equipment & Furniture: Equipment and/or furniture located in the Residence Halls may not be moved. The group or individual assumes all responsibility for lost, relocated or stolen furniture. A minimum charge of $100.00 will apply for relocation.
Pets: Animals of any kind are not permitted in University of Calgary buildings. Should a guest require a Guide or Assistance Dog, the guest is responsible for submitting a request to the Event Planner, prior to arrival.
Everyone will check into the International House and be directed from there.
CHECK IN TIME:
Check in is at 4PM. Luggage storage may be available if arriving on campus prior to 4PM but will not be guaranteed until a week prior to arrival.
MERCH
The following items will be on sale at Nationals in select sizes.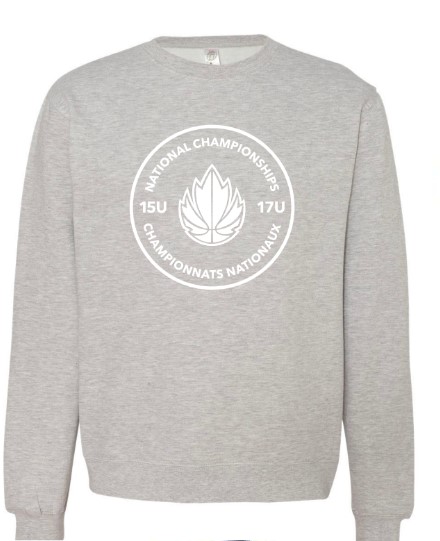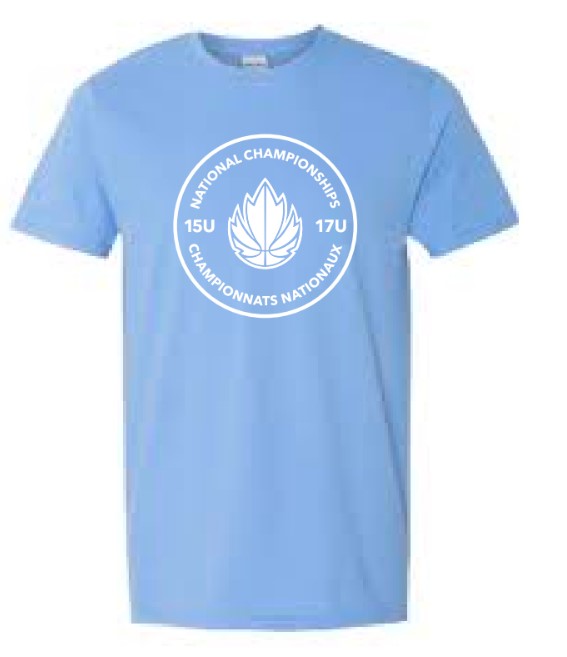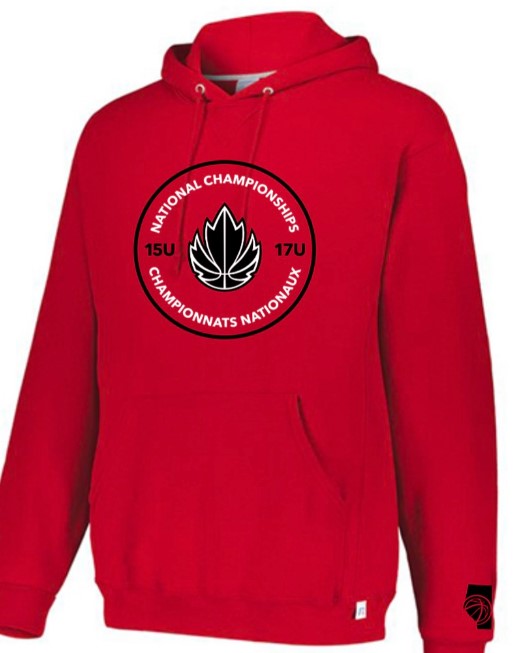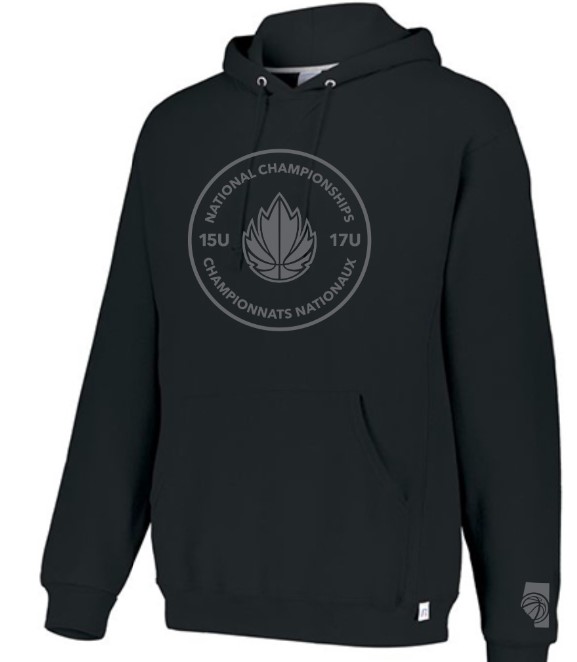 OPENING CEREMONY:
Teams will be required to attend the opening ceremony to kick off the tournament at 8AM. The ceremony will feature an Indigenous welcome song and prayer, and guest speakers from the City of Calgary, Calgary Tourism, Canada Basketball and Alberta Basketball.
MEAL TIMES:
BREAKFAST: 7AM - 10AM
LUNCH: 12PM - 3PM
DINNER: 5PM - 8PM
BOXED MEALS:
Boxed meals will be made available, containers will be available on site to package meals.
Head Coaches please email the following 2 email addresses at least the evening before if you do need a boxed meal for your team.
Banquet will be held on Tuesday, August 1 at the Red & White Club. The Red & White Club is a 10 minute walk from the U of C Campus.
Time: 7PM
Presentation with Guest Speakers followed by food at 7:30PM
This event is mandatory for all participating teams, including all athletes and team staff.
Unfortunately due to seating restraints parents are not able to attend the banquet.
Menu:
Freshly baked dinner rolls, Fairtrade coffee, Fairtrade Tega tea
Herb roasted chicken: lemon, garlic and herbs
Roast Beef with Yorkshire pudding and herb gravy
Brown butter mushed potatoes: nutty brown butter, creamy mashed potatoes
Root vegetable medley, seasonal roasted root vegetables and herbs
Vegan kale caesar salad: roasted chickpeas, house made vegan caesar salad dressing
Artisan mixed greens: cucumber, cherry tomatoes, sun dried cranberries, prairie seeds, seasonal dressing
Chocolate brownies: chocolate caramel pecan, double fudge, deep dutch, triple chocolate chunk
Teams will walk to the Red and White Club (15 min walk) - we recommend bringing an umbrella just incase it rains.
TRANSPORTATION:
There will be buses available to transport teams to and from the airport. Shuttle schedules will be subject to flight itinerary information.
COACHES TECHNICAL MEETING & HIGH PERFORMANCE ADDRESS:
Technical Meeting - Coaches Only - July 30th 8:00 pm

High Performance Parent Address - August 2nd 9:00am
SPORTS THERAPY:
Each competition gym will have a AT on-site with a private room for assessments:
Jack Simpson Gym - 60
Red Gym - 110C
Coaches and Athletes will only be allowed inthese spaces.
HOSPITALITY ROOM (VIPS & COACHES):
Designated area on the track of the Jack Simpson. Handheld snacks and beverages will be available.
ACCREDITATION:
Accreditation will be distributed when teams are checking into the residence at the U of C.
Athletes, Coaches and Staff need to wear this to have access to all facilities and designated areas while at the tournament.
PARENT INFORMATION
| | | |
| --- | --- | --- |
| TOURNAMENT TICKETS | DAY PASS (Payment on site) | CHAMPIONSHIP PASS (Payment on site / online) |
| Adult (18+) | $10 | Early Bird $40, Regular $45 |
| Student (ID) | $5 | Early Bird $20, Regular $25 |
| Children under 6 | Free | Free |
Championship passes available through the ABA store until

July 21!

HOTELS:
Aloft Calgary University
$149 + Taxes and fees for a Standard King room (up to 2 people in room)
$149 + Taxes and fees for a Standard Queen room (up to 4 people in room)


Best Western PLUS
$149 + Taxes and fees (based on single/double occupancy) Standard Double Queen
Hot breakfast included
LIVESTREAM
SportCanada.tv will be filming/ broadcasting the games live. The games will be automatically saved on line and accessible to the public as soon as the games are over.
Please use this link: Canada Basketball YouTube Page
PARKING:
Lots 11 (600 stalls) & 10 (1200 stalls) on the North side of the Oval are the recommended sites for visitors($9/day). On the South side of the Oval the Art Parkade (1000+ stalls) is available ($11/day).
VOLUNTEERS:
Volunteer opportunities are posted on the ABA website, please contact Natalie Hoy @ nhoy@basketballalberta.ca if you have any questions.
SCHEDULE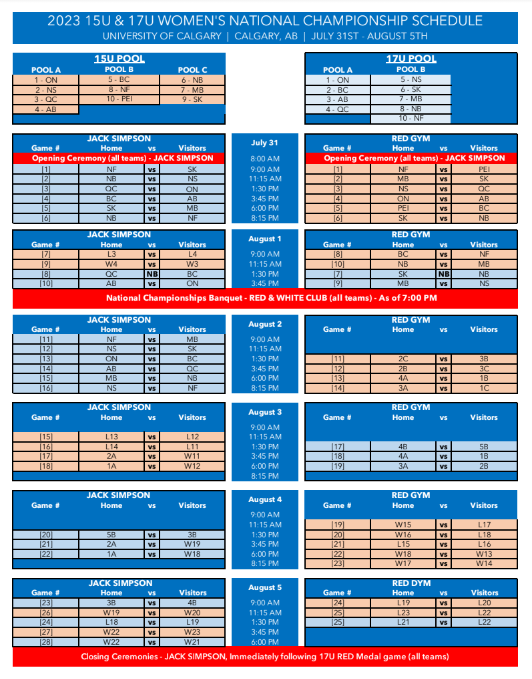 Practice Schedule
Canada Basketball has put together the practice schedule for the women's tournament. Please use the following link to view.