Shoot-Out coming to Alberta Basketball 3x3!
---
---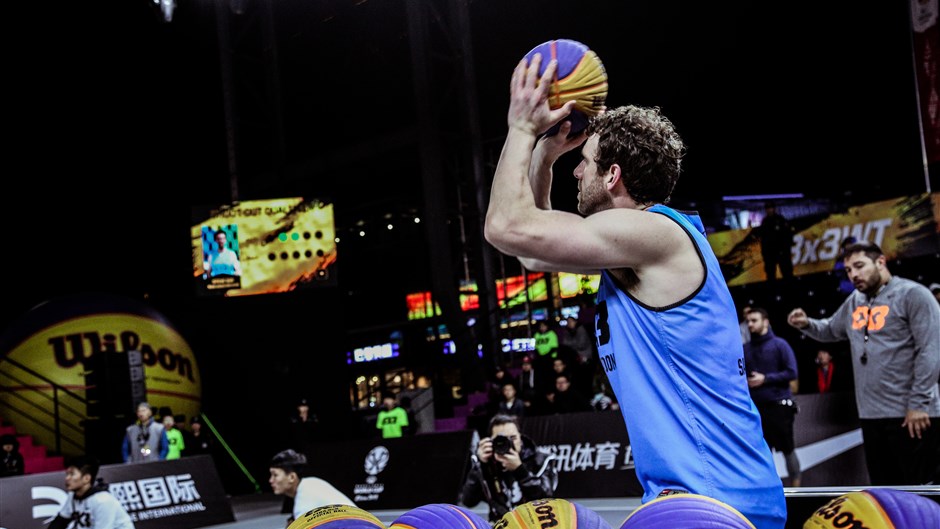 ---
The first to bring FIBA 3x3 to Canada, Alberta Basketball is breaking new ground in the sport again by introducing Shoot-Out contests to this year's Alberta Basketball FIBA 3x3 at the Saville Community Sports Centre in Edmonton June 2 and 3.
"We're excited to add some sizzle to our event and echo the Shoot-out that FIBA has at all of its World Tour 3x3 events," says Alberta Basketball Association executive
The Shoot-Out is one of the most exciting and popular aspects of FIBA's World Tour, as players test their long-range accuracy from beyond the arc. Edmonton's own Steve Sir is the reigning World Tour Shoot-Out champ, having bested the best outside shooters at the World Tour Bloomage Beijing Final last fall.
In keeping with the spirit of 3x3 as one of the most inclusive and accessible sports, Alberta Basketball is opening up the Shoot-Out to any participants regardless of age and gender. Prizes will be awarded in both Adult and Youth divisions.
The competition will be held over both days of Alberta Basketball 3x3, with the finals taking place prior to the championship game in the Canada Quest division, the highlight of the weekend.
Registration for the Shoot-Out is available on site at the Saville Community Sports Centre on June 2.