Plouffes are set for new basketball adventure
---
---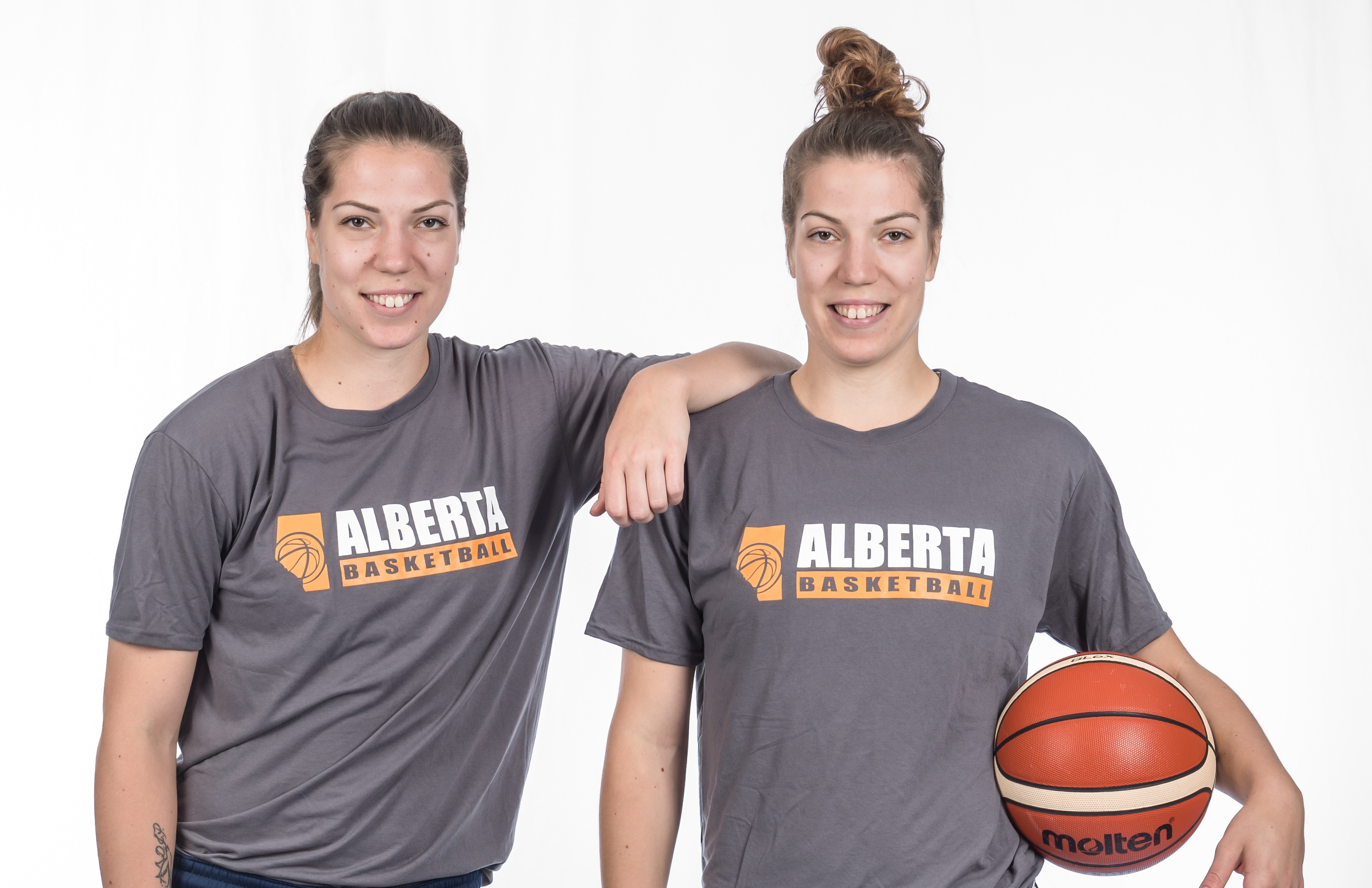 ---
Alberta Basketball provincial team alums and two of of the most elite players in Canada, Katherine and Michelle Plouffe, are stepping away from the senior women's national team to pursue new goals in FIBA 3x3 basketball.
The twins from Edmonton hope to represent Canada at the 2020 Summer Games in Tokyo, when three-on-three will make its debut as an official Olympic sport.
"Michelle and I are excited to start this new adventure into the 3x3 game," says Katherine, "We've seen the growth of it in Europe and see the opportunity to continue to grow basketball in our community and country.
"3x3 is definitely a different style of basketball, one that I'm looking forward to growing and developing in. Through 3x3, I already have a vision in my mind of seeing more and more kids being able to get involved in sport, and being able to and positively impact different communities in another way. It is a more accessible way to start playing basketball and then continue on into full five-on-five team," continues Katherine.
"Obviously, I have goals of getting to the highest level and qualifying to the Tokyo 2020 Olympics. That is an exciting goal to set and I hope that with the support of the basketball community, we will be able to work our way there."
Katherine and Michelle had tremendous careers representing Canada Basketball in international competition. Michelle spent 9 years with the national program, and played 110 games, competing at the 2012 and 2016 Olympics, the 2014 FIBA Women's World Championship, the 2018 FIBA Women's World Cup, among many other events. Katherine was with the national program for 8 years, playing 85 games, including the 2014 World Championship and 2016 Summer Games, along with several additional tournaments. Katherine and Michelle were teammates on Team Canada in 2015 when it won back-to-back gold medals at the Pan-Am Games in Toronto and the FIBA Women's Americas Championship at the Saville Community Sports Centre in their hometown.
'There are no words for what Michelle and Katherine have contributed to basketball in our city, province and nation," says Paul Sir, executive director of Alberta Basketball. "They are shining examples of skill, competitive desire and valuing their faith, family and team with their actions. Their dedication to the national team program over their many years of contribution is a tribute to who they are. We know this chapter is closing and wish them all success in their future endeavors. We know there is much more to come."