Nationals Day 6 recap: Team Alberta takes home two medals!
---
---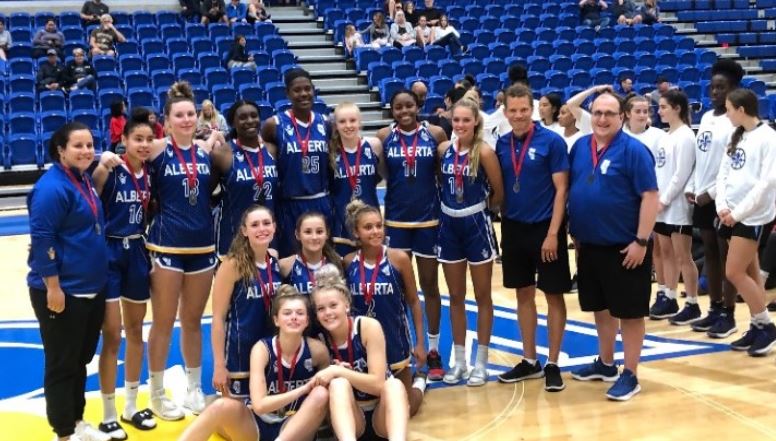 ---
There was plenty for Team Alberta to celebrate on Saturday (August 10) as the 2019 Canada Basketball U15 and U17 National Championships wrapped up in Fredericton, N.B. (Boys) and Victoria, B.C. (Girls), with two Alberta Basketball provincial teams capturing medals.
The U17 Girls are coming home with silver after a hard-fought loss against Quebec, 55-45, in the championship final. Meanwhile. the U15 Boys picked up bronze with a thrilling victory over
Also on Saturday, the U15 Girls beat Nova Scotia 75-47 to finish in fifth place, and the U17 Boys placed in sixth following a 95-58 defeat by Manitoba.
Congratulations to all the Alberta athletes and coaches for doing us all proud!
For more information, check out the Team Alberta 2019 page and Canada Basketball's Nationals page.