Announcing athletes selected to the 2020 Team Alberta Final Camp
---
---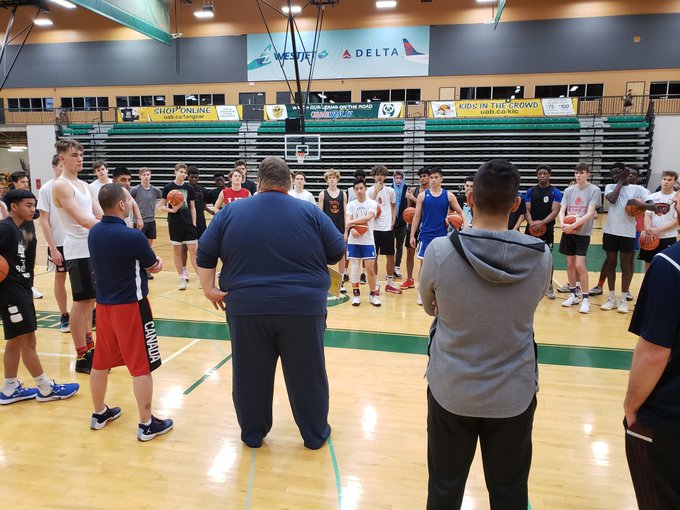 ---
Alberta Basketball Association (ABA) is excited to announce the athletes selected to take part in the 2020 Team Alberta Final Selection Camp, March 28-29 at the Ralph Klein Centre in Olds.
Visit the Team Alberta 2020 page to see the lists of selected athletes.
The Final Selection Camp represents the last step in the selection process for ABA's Boys and Girls 15U and 17U provincial teams that will represent Alberta this year, culminating with the 2020 Canada Basketball National Championships this summer.
Selections were made for the Final Selection Camp following open tryouts and assessment camps conducted earlier this month.
The process began on Jan. 12 with Open ID Camps at locations in Edmonton and Calgary. ABA then held its invitation-only team Assessment Camp, Jan. 19 at the Saville Community Sports Centre on the University of Alberta's south campus.
Comprising the 15U and 17U age groups, around 90 male and 85 female athletes from across Alberta attended the Assessment Camp in Edmonton.
This year's ABA provincial teams are striving to build upon a sensational 2019, which saw the Girls 17U claim silver and the Boys 15U capture bronze at the Canada Basketball National Championships, marking the first time in a decade Team Alberta came home from Nationals with multiple medals.
The 2020 Canada Basketball National Championships are scheduled for Aug. 2-9 on Prince Edward Island and in Ontario.
Congratulations to all the athletes who are invited to the Final Tryout Camp. We look forward to seeing you all in Olds!