ABA and Edmonton Stingers Team Up
---
---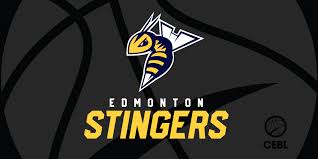 ---
The Alberta Basketball Association (ABA) and the Edmonton Stingers are teaming up to grow the sport of basketball in the province.

The newly established partnership agreement is designed to create and maximize positive outcomes for both organizations, the City of Edmonton and the Canadian Elite Basketball League (CEBL).

Under this formal relationship, ABA and the Stingers will collaborate on several initiatives, including athlete clinics and camps, coaching development, as well as community, hub, and grassroots events and leagues. They will also work together on the usage of facilities and in-game promotional opportunities.

"ABA is pleased to enter this working partnership with the Edmonton Stingers," says Paul Sir, ABA Executive Director. "Working together will bring the pros to communities across the province in a wide range of activities. Our hope is to inspire our youth to pursue their dreams in the classroom and on the court by interacting directly with Stingers' players and coaches."

"The Edmonton Stingers are excited to announce a new partnership and renewed working relationship with Alberta Basketball Association," says Reed Clarke, Stingers President. "Moving forwards, we will support each other in all basketball initiatives within the province of Alberta, from the grass roots level to the professional ranks."

ABA is a not-for-profit organization and the governing body for the sport of basketball in Alberta. The ABA provides leadership for the development of athletes, coaches and referees, while driving and inspiring a united basketball community in Alberta.

The Stingers and charter members of the Canadian Elite Basketball League. They are two-time reigning CEBL champions and representing Canada in the current Basketball Champions League of America (BCLA) season.