ABA alumni lead Canada into action at FIBA 3x3 World Cup
---
---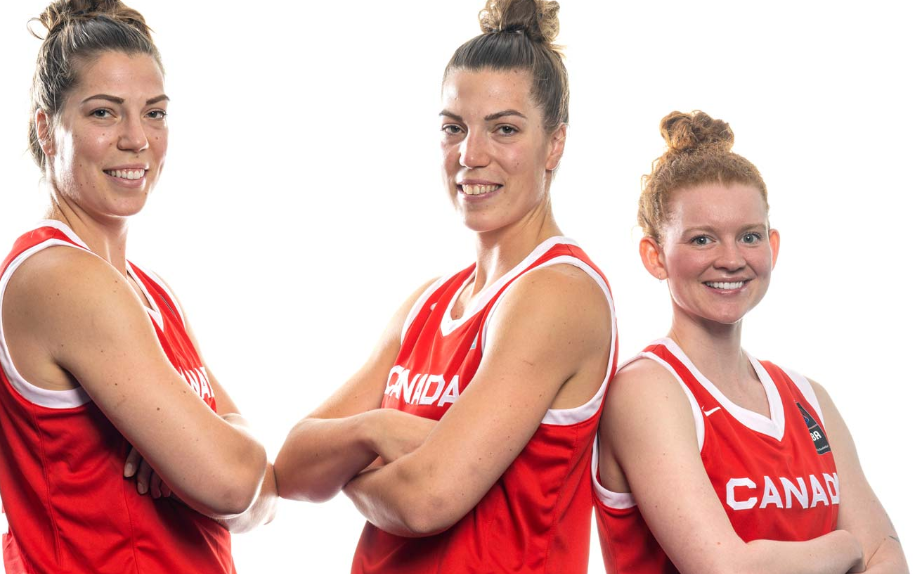 ---
ABA alumni Kacie Bosch (Lethbrdige), Katherine Plouffe (Edmonton) and Michelle Plouffe (Edmonton) are representing their country as part of Canada Basketball's Women's 3x3 National Team at the FIBA 3x3 World Cup 2022, taking place June 21 - 26 in Antwerp, Belgium. Team Canada also includes Paige Crozon (Humboldt, Sask.).
Canada is in Pool D, and the team's schedule includes games against Chile (June 21, 10:05 AM MT), Israel (June 21, 12:10 PM MT), Spain (June 23, 10:00 AM MT), and Netherlands (June 23, 1:10 AM ET). The top team from the pool qualifies directly for the quarter-finals while the 2nd and 3rd place teams in the pool compete in play-in eighth-finals. Games will be streaming live on FIBA 3x3 YouTube.
Katherine and Michelle are original members of Canada's 3x3 women's team, while Kacie made her 3x3 debut for Canada last fall at the FIBA 3x3 AmeriCup 2021.
Good luck to Team Canada!