Edmonton's Ben Krikke named Missouri Valley Conference Player of the Week
---
---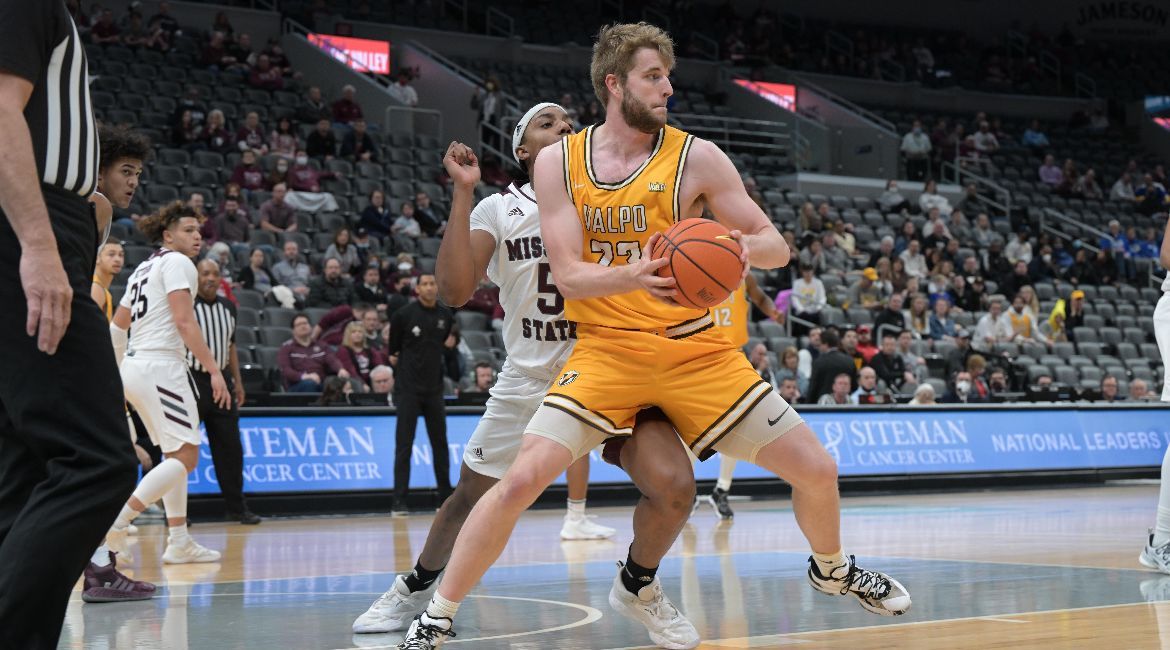 ---
Alberta Basketball Association alumnus Ben Krikke of Valparaiso University men's basketball is the Missouri Valley Conference of the Week Player of the Week.
The honour was announced Monday (Jan. 30) after Krikke averaged 26.0 points and 8.5 rebounds per game over two games, shooting 86.7 percent from the free-throw line (13-of-15) and 61.3 percent from the field (19-of-31). The Edmonton native also dished out nine assists (4.5 per game) and had a block and a pair of steals.
Krikke started the week with 22 points, eight rebounds, five assists and two steals at UNI on Wednesday (Jan. 25). He continued his dominance Saturday (Jan. 28) in a 81-69 win over Evansville, finishing a point shy of a career high with 30 while also pacing the team with nine rebounds, and establishing a new career best with 10 made free throws.
"Being named the Player of the week in the very competitive Missouri Valley Conference is an indication of Ben's growth and progression as a player through hard work and dedication," says Paul Sir, ABA's Executive Director. "ABA congratulates Ben on his accomplishment."
For the season, Krikke is averaging 18.1 points and 6.9 rebounds while shooting 54.0% from the field.
This is the second MVC Player of the Week award for Krikke, who also received the honour on Jan. 26, 2021.