2020 Alberta Summer Games
---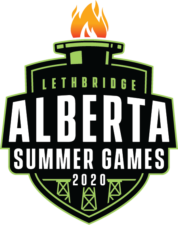 The Alberta Games began as a provincial government initiative for amateur sport, providing an opportunity for all Albertans to participate. The Alberta Winter and Summer Games are to be held every two years in the same calendar year. This helps to align the games' cycle with Canada Games and to provide increased opportunities for athletes with the ability and the desire to progress to the national scene and beyond. The Alberta Games provide an opportunity to celebrate young athletes from across the province and provide them with a venue to compete and reach their athletic potential.
The 2020 Alberta Summer Games will be held in Lethbridge on July 23 - 26.
All athletes will qualify for the games through Zone Playoffs in their Zone. These will take place in the spring of 2020.
Open Tryout Information - Postponed Indefinitely
Age Group: U14 as of January 1, 2020. Years of Birth: 2006 or later
Athletes that are Eligible:
Athletes must be a registered member of Alberta Basketball,
Athletes must meet the age requirement - no exceptions
Athletes physical mailing address must reside within the boundaries of the Zone of play - no exceptions
*$10 Tryout Fee + ABA Membership is required to participate

Tryout dates will be updated as they are confirmed!!
Girls

Zone

Head Coach

DATE

Time

Venue

Zone 1

Mike Hansen

April 4

10:00am-12:00pm

Magrath High School

2:00pm-4:00pm

Zone 2

Andrew Gustafson

April 30
7:00pm-8:30pm
Red Deer Lake School - 178093 112 St W, Foothills County, AB
May 4
7:00pm-8:30pm
Bearspaw Christian School - MPF Gymnasium. 15001 69 St NW, Calgary, AB

Zone 3

Carey Blaskin

May 29
6:30pm-8:30pm

Clearwater Academy - 2521 Dieppe Ave SW, Calgary, AB

May 30
1:00pm-3:00pm
Zone 4
Robyn Hebert
TBA
TBA
TBA

Zone 5

Andrew Reid

April 18
9:30am-11:30am
Spruce Grove Composite High School - 1000 Calahoo Rd, Spruce Grove, AB
April 19
9:30am-11:30am
April 21
7:30pm-9:00pm
Graminia School - 51101 Range Road 271, Spruce Grove, AB T7Y 1G7

Zone 6

Stephen Kent

April 18

10:30am-12:00pm

M.E.LaZerte High School - 6804 144Ave NW, Edmonton, AB

1:30pm-2:50pm

Zone 7

Kathleen Gerlinsky

April 25

9:30am-12:00pm

Racette School - 4638 50Ave, St. Paul, AB

1:00pm-3:00pm
Zone 8
Lisa Deneault
March 28
10:30am-12:30pm
TBA
1:00pm-3:30pm
Peace Wapiti Academy - 11410 104 St. Grande Prairie, AB T8V 2Z1
Boys

Zone

Head Coach

DATE

Time

Venue

Zone 1
Keith Harder
TBA
TBA
TBA
Zone 2
Tanya Perrett
TBA
TBA
TBA

Zone 3

Todd Mohorich

April 19
3:00pm - 5:30pm

Glenmore Christian Academy - 16520 24th Street SW, Calgary, AB

April 26
5:30pm - 7:30pm

Zone 4

Tom West

May 2

10:00am - 12:00pm

West Park Middle School - 3310 55Ave, Red Deer, AB

2:00pm-4:00pm

Zone 5

Stephen Flowers

April 18

TBA

TBA

April 22

Zone 6

Ryan Dunkley

April 18

9:00am - 11:30am

M.E.LaZerte High School - 6804 144Ave NW, Edmonton, AB

12:00pm - 1:30pm

Zone 7

Grace Lokole

April 4
1:00pm - 4:00pm

St.Kateri Catholic School - 301 Sparrow Hawk Dr, Fort McMurray, AB

April 18
1:00pm - 4:00pm
Zone 8
Travis Duncan
TBA
TBA
TBA
Zone Names and Colors
Zone 1 - Sunny South (Grey)
Zone 2 - Big Country (Burgundy/Maroon)
Zone 3 - Calgary (Red)
Zone 4 - Parkland (Orange)
Zone 5 - Black Gold/Yellowhead (Yellow)
Zone 6 - Edmonton (Green)
Zone 7 - North East (Navy Blue)
Zone 8 - Peace Country (Royal Blue)
CLICK HERE to see the breakdown of the Alberta Games zones by community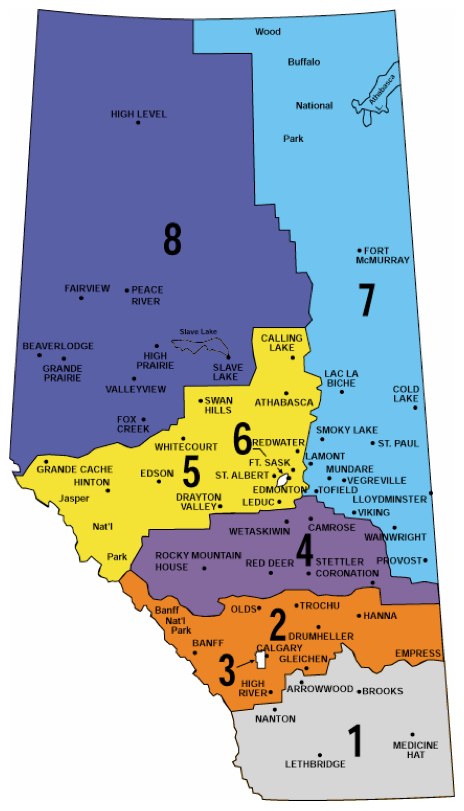 Tournament information