Hoops Hangouts
---

Hoops Hangouts will bring together coaches for free professional development featuring great guest speakers and the opportunity for Alberta coaches to interact with with them on Google Meet! Hangouts will also have nights where players can be a part of sessions, visiting with coaches and other athletes!
This week: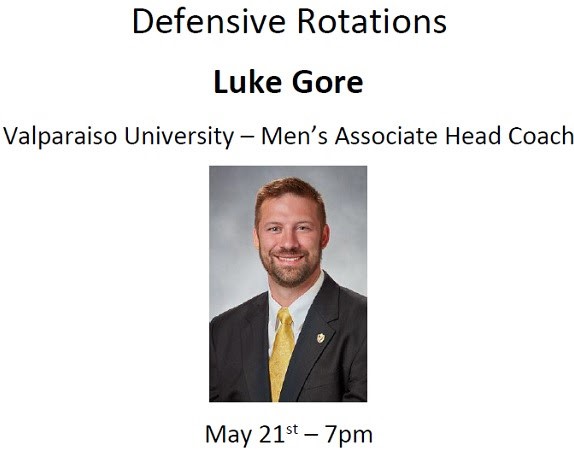 Coach Gore completed his 18th year with the Valpo basketball program and his fourth season in his current role as associate head coach in 2019-2020. In his current role, he works with player development with an emphasis on post play. He also leads the staff's scouting efforts and coordinates the team's defense.

Here is the schedule for May!
May 7th
7 pm
Coaching Clinic

Dave Waknuk- University of Lethbridge Women's Head Coach

- Reviewing and Planning your Coaching

May 14th

7 pm
Team Alberta Night
All Team Alberta Coaches and Athletes who were invited to final tryouts for the 2020 season
Games that were played!
May 21st
7 pm
Coaching Clinic

Luke Gore- Valparaiso Assistant Coach

- Defensive Rotations

May 26th
7 pm
Coaching Clinic

Shaun Huse - Montana State Northern University

- TBD

May 28th
7 pm
Coaching Clinic

Reagan Wood- Concordia University of Edmonton

- Using Stats and Film to adjust strategy
Coaching Clinics can be registered for on GamePlan and coaches will receive a PD point towards maintaining their NCCP certification!