Raymond's Delaney Gibb Attending Canada Basketball Women's National Team Program Camp
---
---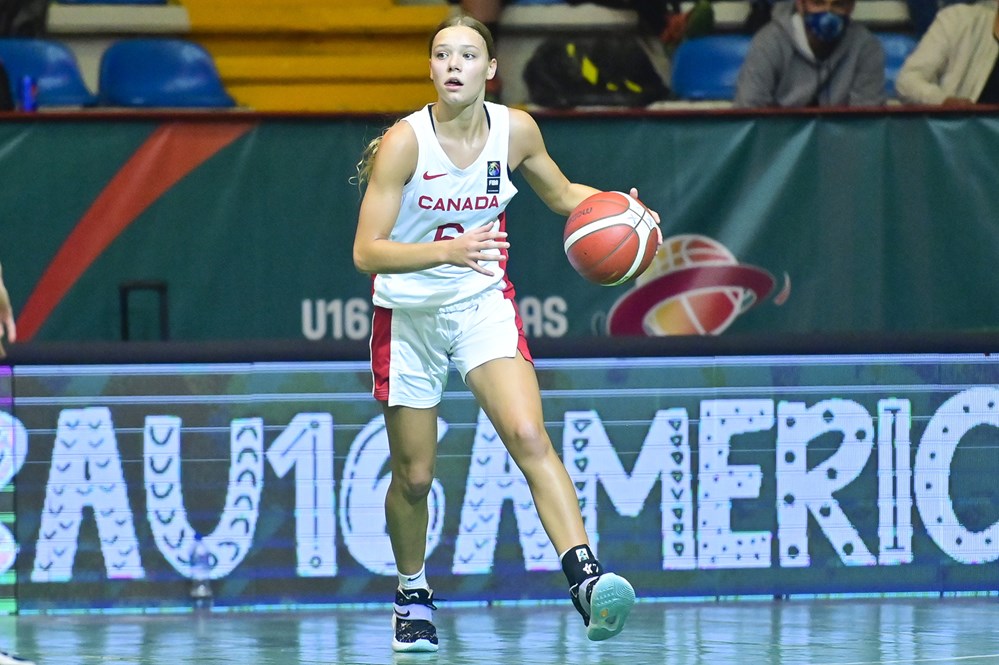 ---
Raymond's Delaney Gibb is one of just 15 players attending the Canada Basketball's Women's National Team program camp taking place on the Raptors practice court at Scotiabank Arena in Toronto from Nov. 7 to Nov. 13. The 16-year-old shooting guard is among an exclusive group of elite athletes that have assembled for the week-long camp, including Olympians and WNBA players Natalie Achonwa, Kayla Alexander and Bridget Carleton.
The camp marks the start of the next three years leading into the Paris 2024 Olympics. Canada's Senior Women's National Team will look to qualify for the FIBA Women's Basketball World Cup via the FIBA Women's Basketball World Cup 2022 Qualifying Tournaments taking place in February 2022.
Delaney made her international debut this summer when she helped lead Canada's team to a silver medal at the FIBA U16 Americas Women's Championship 2021 in Mexico. The 16-year-old shooting guard was had a spectacular performance at the championship, ranking top 8 in nearly every statistical category: 16.3 points per game (3rd), 7.4 rebounds per game (7th), 2.8 assists per game (8th), 2.6 steals per game (6th), 1.4 blocks per game (5th), 48.5% field goal percentage (6th), and 37.9% three-point percentage (5th).
Delaney played for Team Alberta Girls U15 at the 2019 Canada Basketball National Championships in Victoria, B.C., where she was named a First Team All-Star after helping Alberta to a tournament-best record of 5-1.