Alberta athletes lead Canada to FIBA 3x3 Women's Series Championship
---
---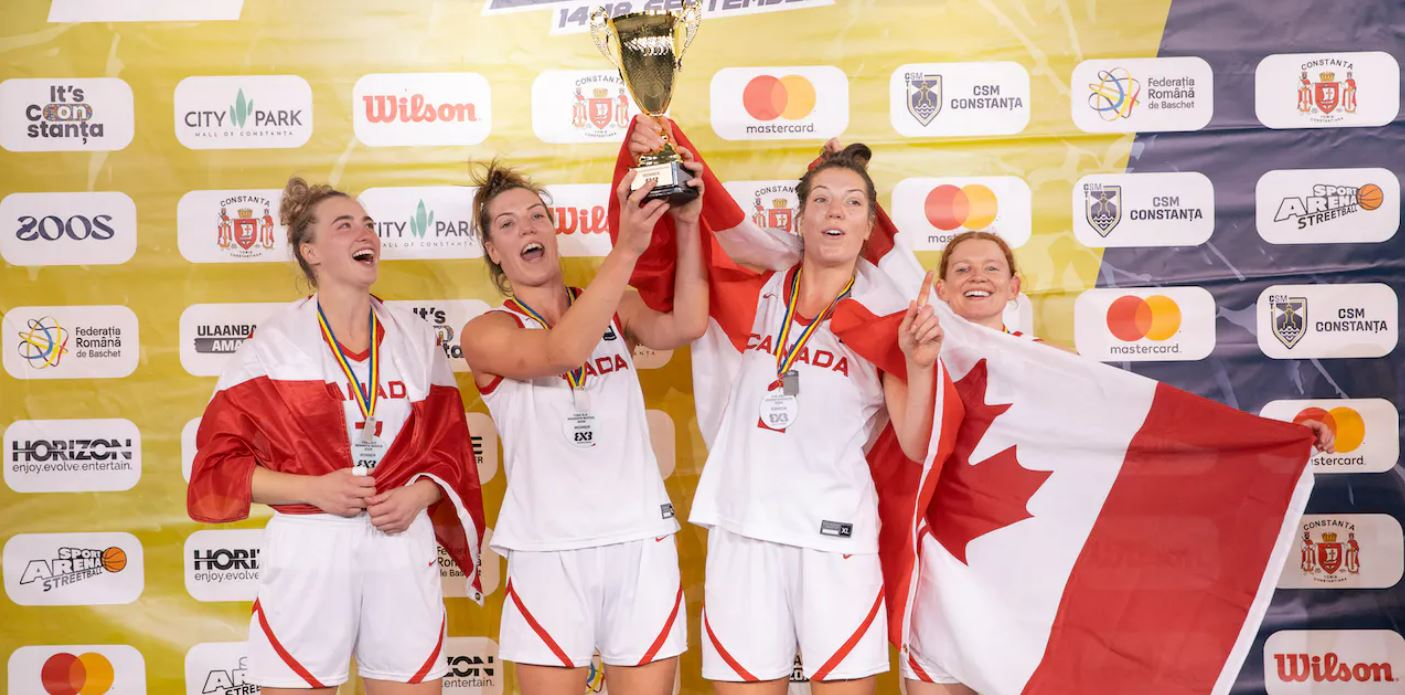 ---
Powered by an all-Alberta lineup, the Canadian Women's 3x3 Team are champions of the 2022 FIBA 3x3 Women's Series, after winning the Constanta Final this weekend.
The Canadian team of Kacie Bosch, Paige Crozon, Katherine Plouffe and Michelle Plouffe captured gold with a 21-16 victory over France in Constanta, Romania, on Sunday.
All four members of Team Canada work and reside in Alberta, where the team makes its home training base in Edmonton. Bosch (Lethbridge), Katherine Plouffe (Edmonton), Michelle Plouffe (Edmonton) are Alberta Basketball Association (ABA) alumni, who represented their province in five-on-five hoops.
"Congratulations to Team Canada's players on capturing their historic first-ever Women's Series championship," says Paul Sir, ABA executive director. "They represented Canada with class, and showed their incredible skill.
"We're incredibly proud of being able to call ourselves the home of the best 3x3 team in the world, and being able to say that Alberta is not just ground zero for 3x3 in our country, but on the planet."
Michelle Plouffe was named MVP of the Constanta Final after leading the event in points, including a game-high 14 against France.
The championship capped off a remarkable 2022 for Team Canada, which finished the season with a 25-3 record. Canada went 5-0 over two days of competition in Constanta.
Visit the FIBA 3x3 Women's Series Constanta Final website for all results, stats, and info.