Alberta Basketball Night
---
---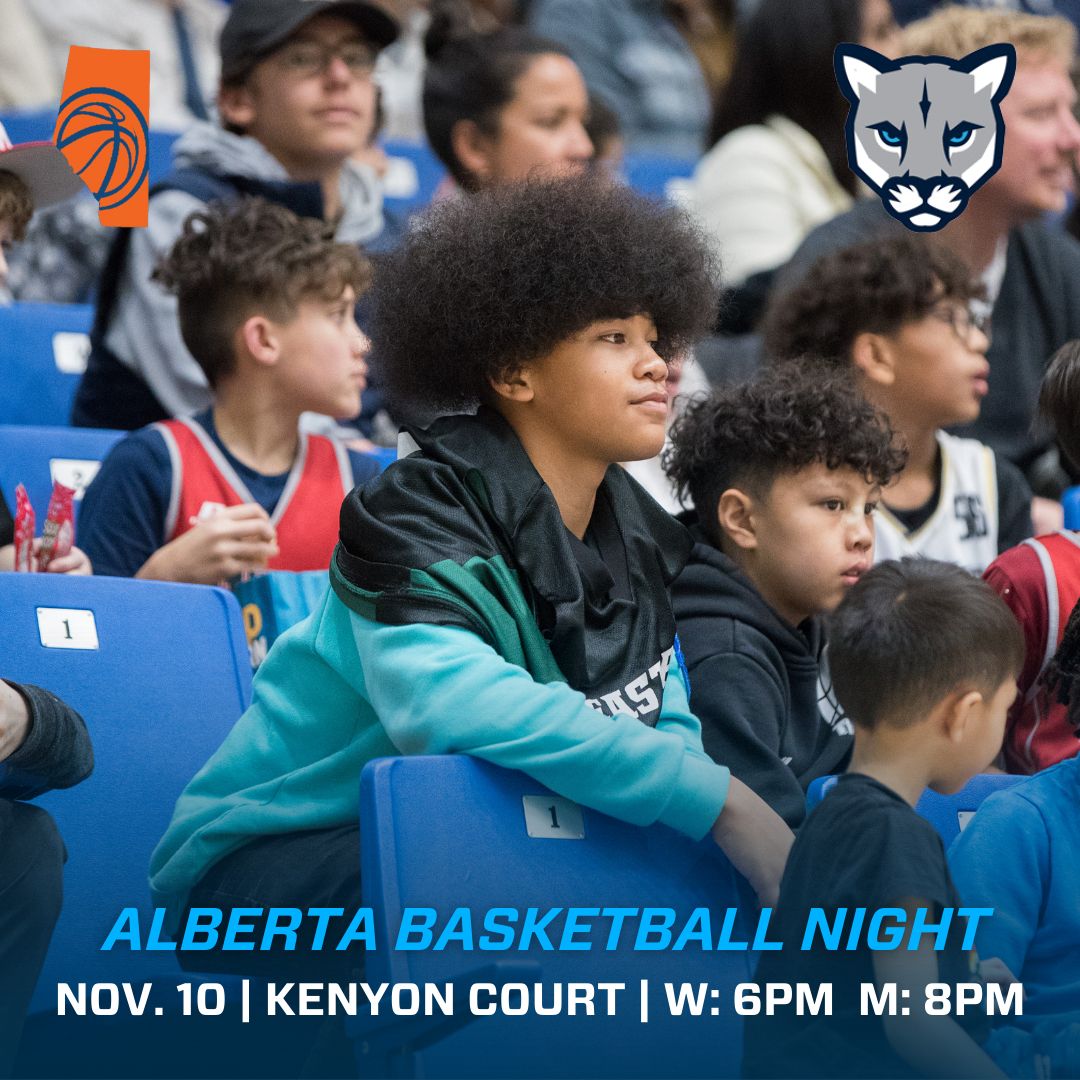 ---
Free youth ticket details (at MRUcougars.com/Tickets):
Kids wearing their youth basketball jersey get in for free and will use the code
ABA23
to redeem their free ticket.
This promotion will work for both games and will only work for youth tickets.
All youth tickets selected prior to inputting this code will be dropped to $0.00.
MRU Women's Basketball and Men's Basketball Home Opener!
MRU Cougar Women vs U of A Pandas
Friday, Nov 10th 6 pm and Saturday, Nov 11th 5 pm
MRU Cougar Men vs U of A Bears
Friday, Nov 10th, 8 pm and Saturday, Nov 11th 7 pm