Steve Sir to represent Canada in FIBA 3x3
---
---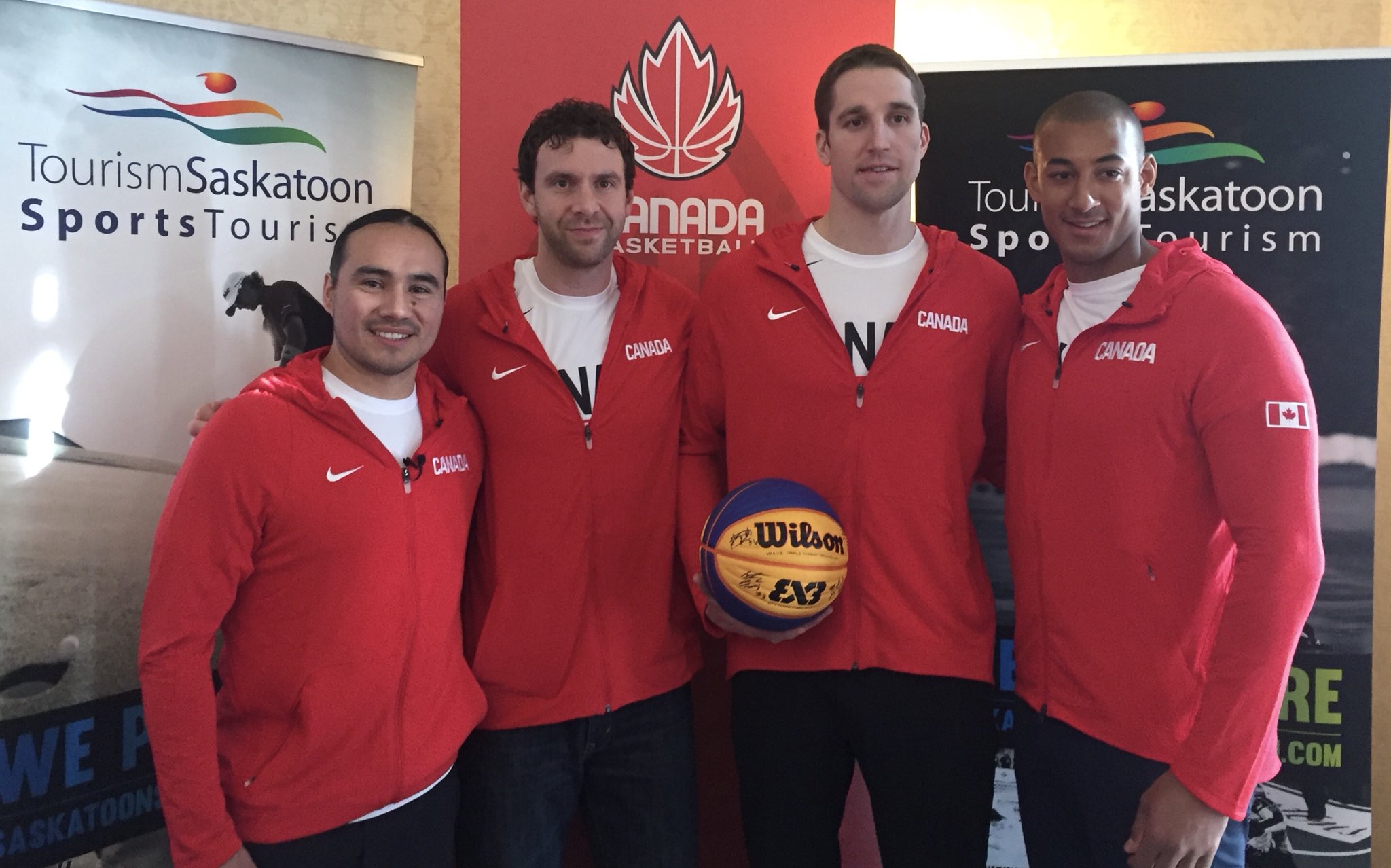 ---
Alberta Basketball's Steve Sir is getting a chance to wear his nation's colours.
Canada Basketball announced on March 2 that Team Saskatoon - which comprises captain Michael Linklater, Michael Lieffers, Nolan Brudehl and Sir - will represent Canada as the country competes in the FIBA 3x3 World Cup for the first time in history.
"Our team is both proud and excited to represent Canada at the FIBA 3x3 World Cup 2018," said Linklater. "We have worked extremely hard over the past five years to make this a reality. Our goal is to have a strong finish and show the world why we are one of the best teams in 3x3. This is the first step to helping Canada qualify for the 2020 Olympics," Linklater said.
Linklater, Lieffers and Brudehl all played basketball at the University of Saskatchewan. Sir spent time at both San Diego State University and Northern Arizona University, establishing the NCAA record for highest percentage in three-point shooting (46.9), and the Edmonton native won the Lausanne Masters and World Tour Final shoot-out contests last year.
Team Saskatoon made four appearances at the World Tour last season, including a 2nd place finish in Saskatoon, 5th in Prague, 9th in Lausanne and 12th in the FIBA 3x3 World Tour Bloomage Beijing Final.
Canada enters the FIBA 3x3 World Cup 2018 ranked 29th globally (4th Americas) after accumulating 5,413,740 3x3 Federation ranking points. The 3x3 Federation Ranking is based on the 3x3 Individual World Ranking, which takes into account the number of points collected by players in the last 12 months.
The FIBA 3x3 World Cup 2018 will feature 40 teams from 37 different countries in Manila, Philippines from 8 to 12 June. The 55,000-capacity Philippine Arena, located just outside Manila, in Ciudad de Victoria, will be the venue for the FIBA 3x3 World Cup 2018.
View Steve Sir's FIBA 3x3 profile.