Masikewich named to Commonwealth Games team
---
---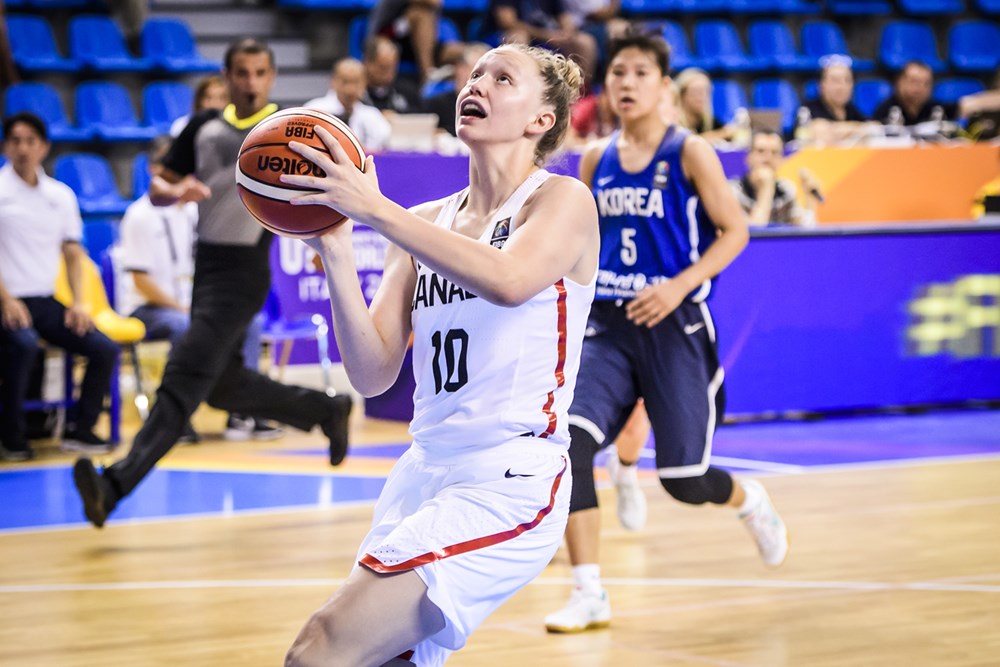 ---
Alberta Basketball alumnae Summer Masikewich will suit up for Team Canada at 2018 Commonwealth Games next month in Gold Coast, Australia.
The six-foot-one forward/centre from Calgary was among 12 players that Canada Basketball named Tuesday to its women's team that will compete at the quadrennial event, which takes place April 4-15.
Canada opens its preliminary round schedule against England on April 6 at 2:30am MT, then takes on the host Australians on April 8 at 2:30am MT before playing Mozambique on April 9 at 4am MT. All games will be streamed live on DAZN. For complete schedule click here.
This is Summer's third year representing her country in international competition. She won silver and bronze, respectively, with Team Canada at the 2016 U18 FIBA Americas and 2017 U19 FIBA World Cup.
In her second year at the University of Saskatchewan, Summer helped the Huskies win silver at the U Sports national championship after being named a Canada West All-Star.
Summer, who attended St. Francis high school where she won the Alberta 4A championship in 2016, played for the provincial U17 team in 2014 and 2015.