Recap of 3x3 Canada Quest Finals in Edmonton
---
---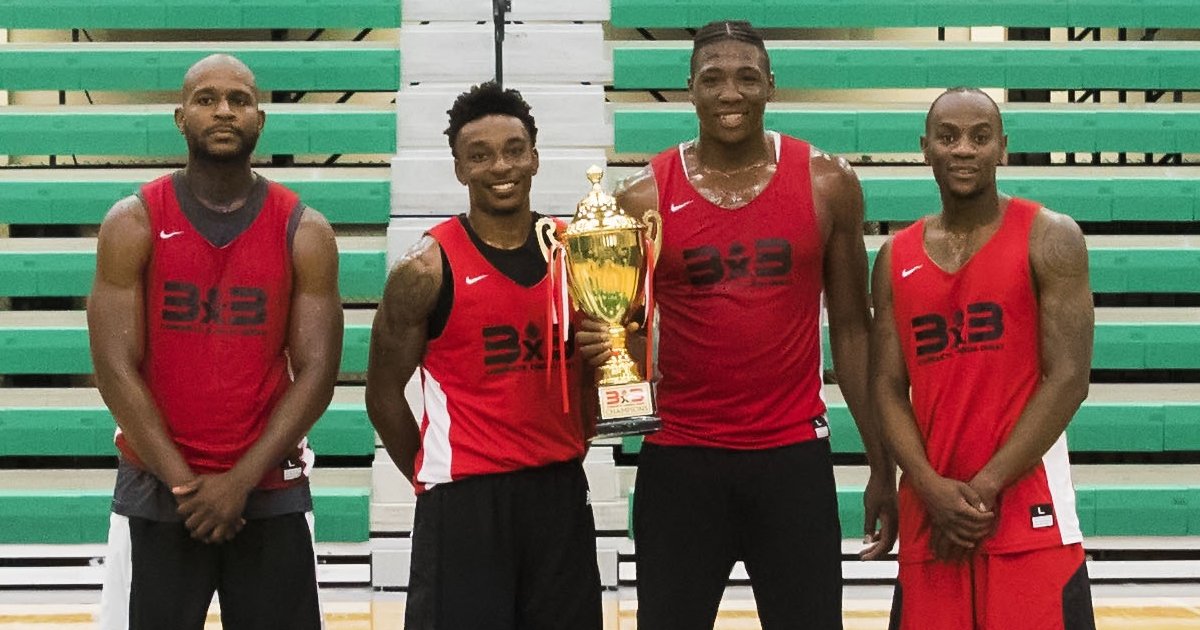 ---
The 2018 3x3 Canada Quest National Final wrapped up at the Saville Community Sports Centre in Edmonton on July 7, with Team Toronto (Alex Johnson, Shaquille Keith, Tramar Sutherland, Marlo Davis) defeating Team Winnipeg (Wyatt Ansers, O'Neil Gordon, Ayob Ayob, Jelane Pryce) 21-14 in the championship final.
Both finalists, along with third place-finisher Team Montreal, earned berths in the upcoming FIBA 3x3 World Tour 2018 Saskatoon Masters. Team Saskatoon previously qualified for the Saskatoon Masters based on its world ranking from last season.
Eight teams from across the country took part in the tournament, which ran July 6 and 7 as part of Basketball Week in Edmonton. Click here for the full tournament results.
Alberta Basketball was well-represented with several alumni participating in Canada Quest, including Team Saskatoon's Jermaine Bucknor and Steve Sir, and Denzel James and Kenny Otieno of Team Edmonton.
The next 3x3 action in Alberta is the first ever FIBA 3x3 Edmonton Challenger at West Edmonton Mall, September 20-22. The Challenger will feature elite teams from around the globe.