Alberta Basketball supports Canada Basketball and CEBL partnership
---
---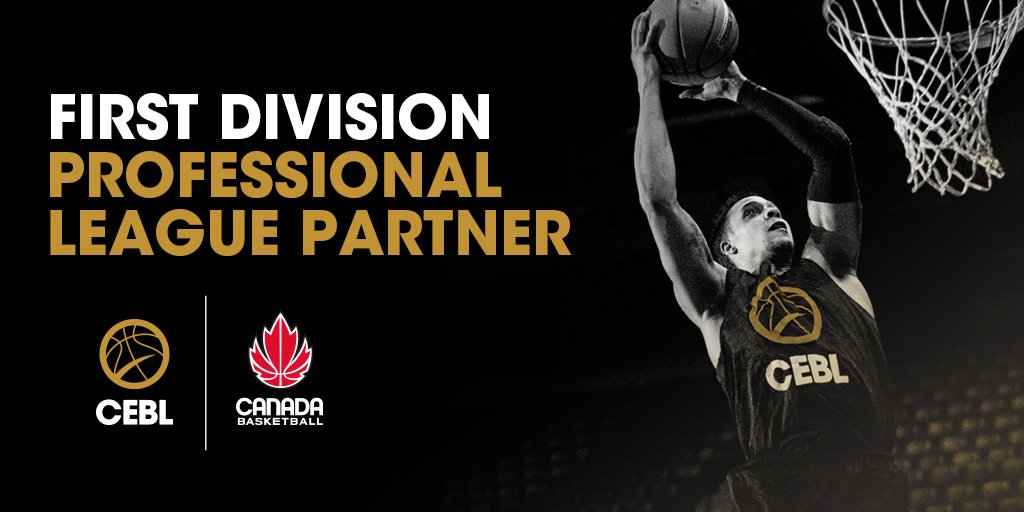 ---
Canada Basketball and the Canadian Elite Basketball League (CEBL) announced Thursday a collaboration that establishes the CEBL as the "Official First Division Professional League Partner of Canada Basketball."
"We are very pleased to welcome the Canadian Elite Basketball League as an official partner of Canada Basketball," said Glen Grunwald, President and Chief Executive Officer of Canada Basketball.
The partnership formally makes the CEBL a Division 1 League of Canada Basketball, adhering to official FIBA rules and regulations for the play and officiating of its games. Mutual benefits come in shared resources focused on the development of players, coaches, game officials, and community engagement and marketing opportunities.
"The Alberta Basketball Association fully supports the alignment of Canada Basketball and the CEBL announced this morning," says Paul Sir, Executive Director of Alberta Basketball.
"This strategic partnership demonstrates the growth and progress of our sport. Glen Grunwald, is rapidly establishing himself as a leader and a unifying force across the country," Sir continues. "The CEBL is clearly demonstrating its sincere intention to become a recognized FIBA league and provide our nation with the level of professional basketball that it deserves."
The CEBL will operate in accordance with the player and referee standards set by Canada Basketball, the National Sport Organization for basketball in Canada. It will be the first professional league in Canada designated with an affiliation with FIBA, the international governing body for basketball.
"Partnering with Canada Basketball to help grow our sport across this country is an honour that we're very excited about," said Mike Morreale, Chief Executive Officer of the CEBL. "I would like to thank Glen Grunwald and his team for their support of the CEBL, and their commitment to joining us to further enhance Canada's emerging role as a world leader in developing exceptional basketball talent."
The inaugural season of the league opens in May and runs through August of 2019.with franchises in Hamilton, Niagara (St. Catharines), Guelph, Edmonton, Saskatchewan (Saskatoon), and Fraser Valley (Abbotsford).
"Under the leadership of Mike Morreale and Richard Petko, the CEBL has proven to be committed to operating with high professional standards that align with those of Canada Basketball and FIBA," adds Grunwald. "It is a league created by Canadians for Canadians. Aligning with the CEBL to achieve our mission of developing Canadian basketball will greatly benefit players, coaches, officials, and fans of our sport as we continue to work to grow the game domestically."