ABA announces new partnership with Castle Rock Research Corporation
---
---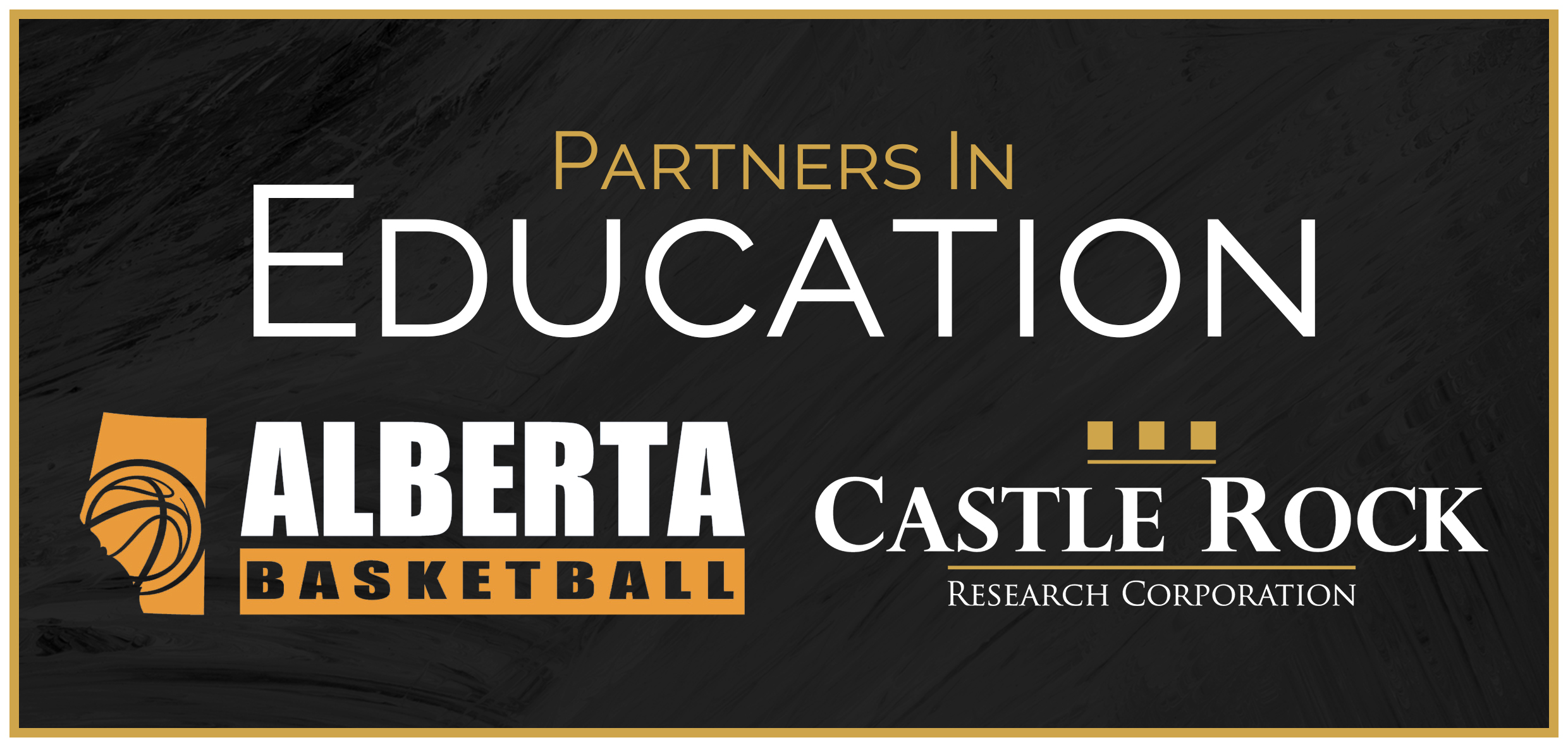 ---
Alberta Basketball Association is proud to announce a new partnership with educational resource leader Castle Rock Research Corporation. Established in Alberta, Castle Rock has been helping students across North America improve academic achievement results for more than 25 years. Through the Partners in Education initiative, Alberta Basketball Association members will be eligible for exclusive pricing on Castle Rock's digital resource: SOLARO. PURCHASE SOLARO NOW
PARTNERS IN EDUCATION
Alberta Basketball Association is committed to finding ways to improve and grow the lives of those involved with basketball across the province. One of the foundational values of ABA is service - and we are excited by this new opportunity to better serve our membership. Through Partners in Education, ABA is able to offer all student-athletes from grades 3 -12 additional educational resources at a significant discount. A one-year subscription to SOLARO retails for $200, but ABA members can purchase it for only $20. By partnering with Castle Rock Research, ABA is one of the first sport organizations across Canada to formally offer academic support to its student-athletes. ABA is dedicated to the development of its youth members both on and off the court, and we will continue to work with organizations who share in our passion for helping student-athletes succeed.
"Alberta Basketball Association is excited to announce our partnership with Castle Rock Research Corporation," says Paul Sir, ABA Executive Director. "The Partners in Education initiative is an exceptional way for us to provide our members with great value on Castle Rock's personalized learning tool - SOLARO. We believe that sport is essential in maintaining physical and mental health, and that SOLARO can help enhance the student-athlete experience provided by ABA. Having the necessary educational tools to supplement classroom learning will help improve the overall well-being of student-athletes at a time when they need it most. ABA is looking forward to offering this outstanding digital resource to our members."
SOLARO
SOLARO (Student-Oriented Learning, Assessment, & Reporting Online) is a top-tier educational resource that provides students in grades 3-12 with access to lessons, practice assessments, and study tools on an easy-to-navigate digital platform. Students also have the ability to review assessments with complete, detailed solutions to ensure comprehension and retention of the material. In addition to these tools afforded to the student, parents have the ability to monitor and view academic progress in SOLARO. With lessons and learning objectives that align with
Alberta's educational curriculum, SOLARO is an extremely valuable tool that can supplement classroom learning - especially during such unprecedented times. SOLARO has educational supports for all of the core courses including Mathematics, English, Social Studies, and all Sciences (Science, Biology, Chemistry, Physics). A student with SOLARO access has the ability to enroll in 10 courses at any one time, and may select courses from any grade level.
STUDENT-ATHLETES
Alberta Basketball Association recognizes that being a student-athlete often means juggling a busy schedule. With competitions, practices, strength training, conditioning, and travel all loaded into their schedules, student-athletes are forced to manage their time more effectively than the average student. SOLARO is designed to supplement classroom learning, and is available to students 24/7, either online or through the app. Alberta Basketball is committed to improving student-athlete achievement both on the court and in the classroom, which is why ABA is excited to be able to offer SOLARO to its members at a 90% discount off the retail price. By joining Partners in Education, Alberta Basketball Association is ensuring that families have the opportunity to leverage their ABA membership for significant savings on SOLARO.

"We place a very high value on academics," says Dan Vanhooren, head coach of the University of Calgary men's basketball team. "We cannot recruit or retain student-athletes if they cannot achieve academically. Additionally, our scholarship distribution is very positively affected by Academic All-Canadians. Finally, the most important item is the ability to become a contributor to the community. Our graduates are much more likely to be successful after graduation given strong academic achievement and this affects our community influence, ability to recruit in the future, and the ultimate strength of our alumni association."

"As a former student-athlete, I always felt like I had my best games when I was well-prepared," says Jordan Baker, captain of the 2020 CEBL Champion Edmonton Stingers. "Whether it was spending more time in the gym, committing to the weight room, or watching game film, that extra preparation gave me the confidence to be at my best. The same goes for my achievement in the classroom. I found that working through old exam questions was the most effective way to study, and it always prepared me for the real thing."

PURCHASING SOLARO
To purchase a one-year SOLARO license for $20 through Alberta Basketball Association's exclusive online portal, please visit the website linked below. Please ensure that the email address entered during the purchase process is correct, as the SOLARO login information will be sent directly to that email. In order to make a SOLARO purchase, you will NOT be required to enter your ABA membership information. Once you have received your login information, visit aba.solaro.com to access SOLARO, or download the SOLARO app on your mobile device. If you have any questions about the purchase process, please contact support@solaro.com.

ADDITIONAL RESOURCES