FIBA 3x3 Edmonton Day 1 report
---
---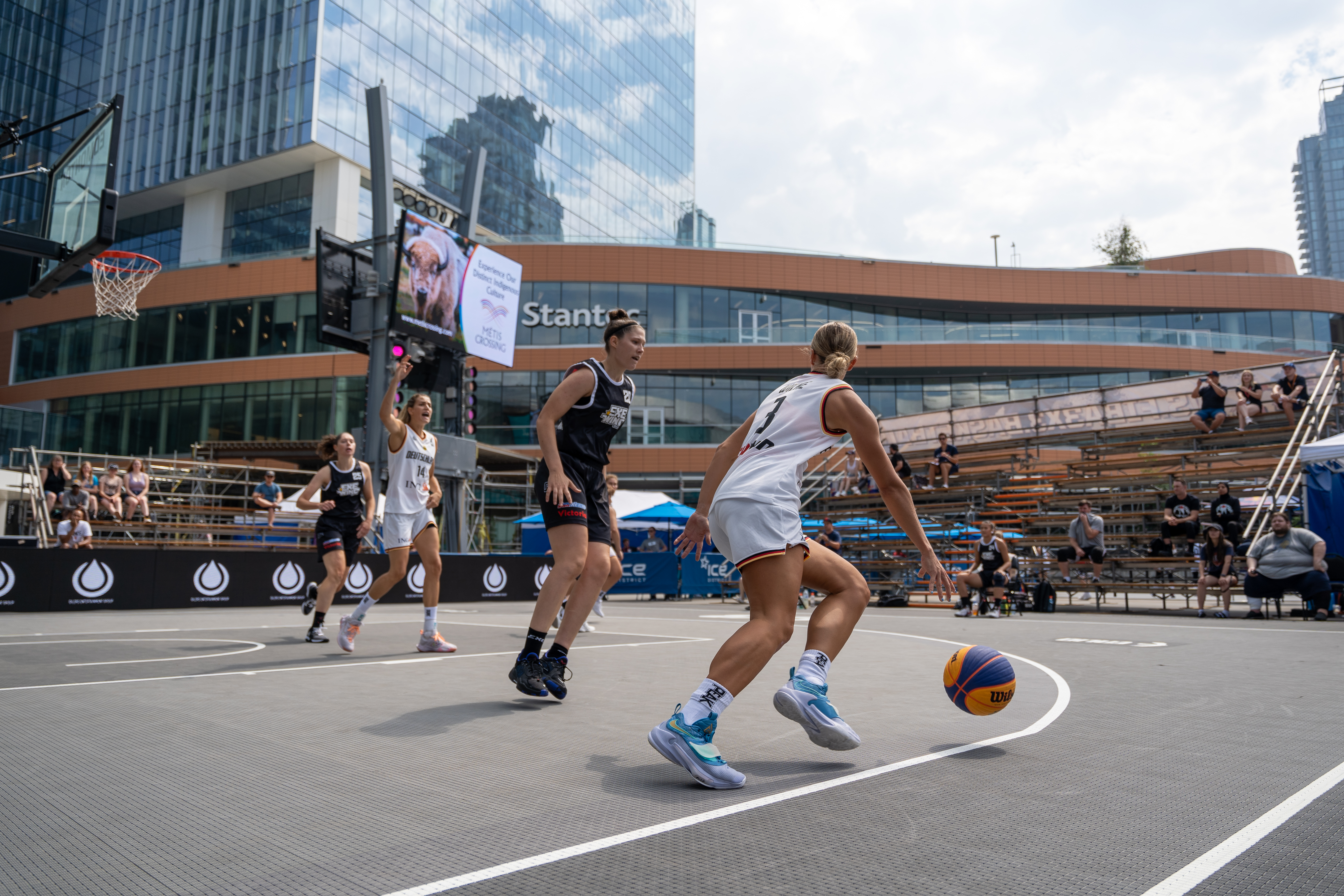 ---
Team Canada went 3-0 to finish first in Pool B, while Team USA also won all three of its games to finish atop Pool A following Day 1 of the FIBA Women's 3x3 Women's Series event at ICE District Plaza in Edmonton on Friday. The first place team in each pool receives a direct bye to Saturday's semi-finals, while the second and third place teams advance to the quarterfinals.
Action continues in downtown Edmonton on Saturday, as the Women's Series event wraps up before the first of two days of the FIBA 3x3 Men's Challenger event gets underway. Times are as follows:
WOMEN'S SERIES
Quarterfinals: 12:40 p.m.
Semi-Finals: 1:50 p.m.
Final: 3:05 p.m.
MEN'S CHALLENGER
Qualifying: 9:35 a.m. - 11:05 a.m.
Pool Play: 3:45 p.m. - 9:00 p.m.
Admission is free for spectators. All the latest scores and standings and other details can be found on the event mobile website at http://www.hoopcitycanada.com.